After being home for a few weeks for some training, I headed out again to West Virginia for Nationals. I had been looking forward to this race all year because it was my chance to defend the stars and stripes in Cat 1 before I make the jump to U23. Months of training and racing were coming down to this race, and a good result would make all the pain worth it. I was lucky to have my whole family coming with me to cheer me on, and I wanted to make them proud. When we finally arrived, I had three days on the course to get all my lines dialed. It was incredibly fun with a mix of wet roots and man-made rock gardens, and I felt smooth through the tough sections.
Each night before the race, I played it over and over in my head, and I would feel my heart start to pound. Looking back, I see that I put a lot of pressure on myself to perform. I thought it would be "the end of the world" if I didn't defend my title. I tried my best to shake it off and stay relaxed for the race, but every time I thought about it my stomach became uneasy.
Finally, when it was race day, thunderstorms rolled in, delaying my race an hour, but eventually it was time to kit up for a warm up. My future Collegiate coach helped me warm up, and I headed to the start line. I rolled up to the line first call up and took a spot in the middle. The closer we got to race time, the more my nerves built up. So much that, with 30 seconds to go, I was shaking like crazy. This had never happened to me before. I was so overcome with nerves that when the gun went off, I tried to move forward, missed a pedal, and then ended up with both feet unclipped and my stomach over my top tube as everyone, and I mean everyone, surged around me. I got myself together as quick as possible and tried my best to make up positions, but with a downhill start that almost immediately went into single track the leaders rode away leaving me somewhere far behind.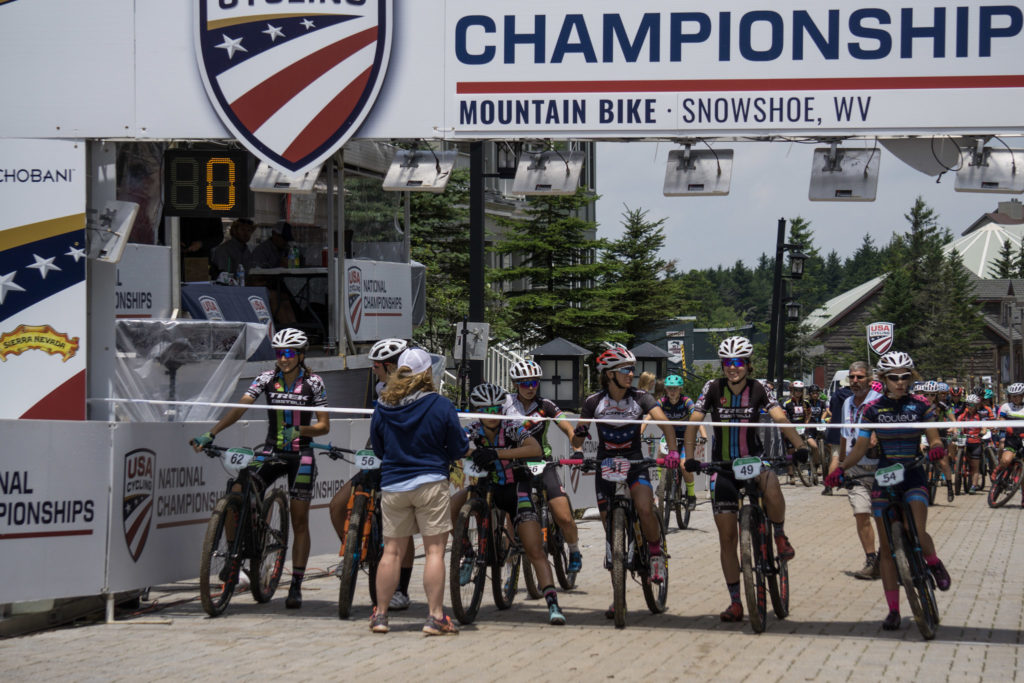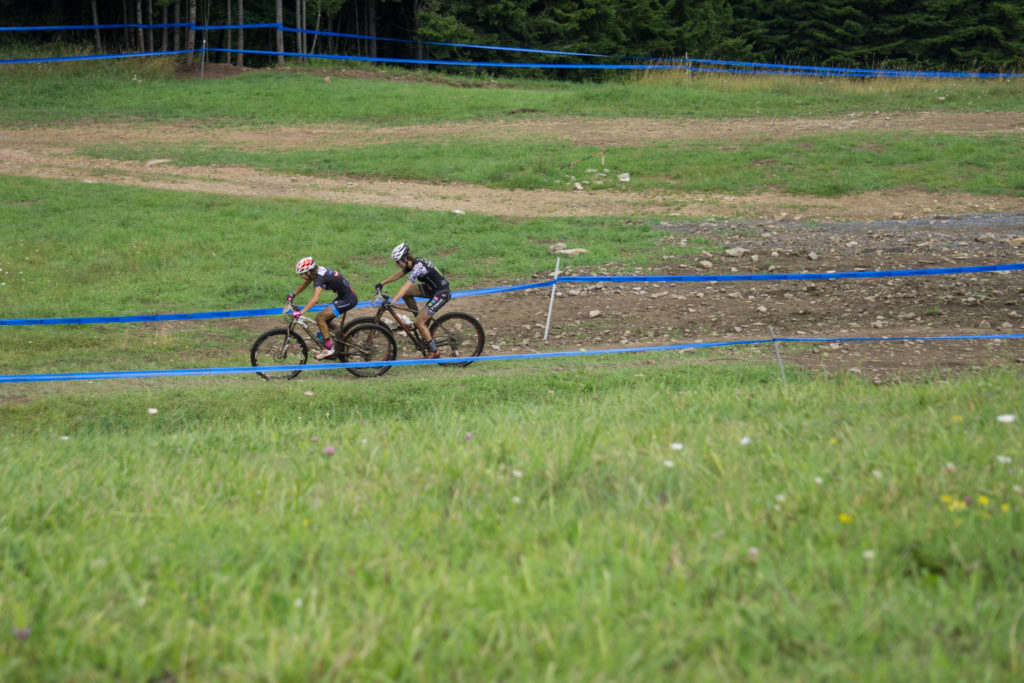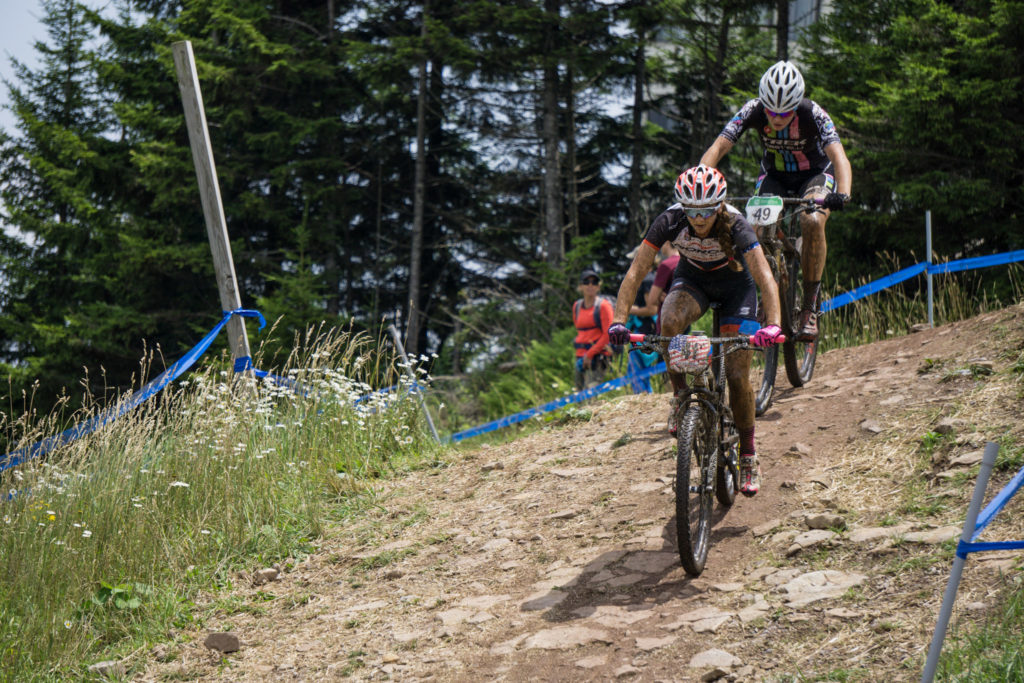 When the trail opened up to a small climb, I used everything I had to pass, but soon, we headed into the root section. Everyone in front of me was running their bikes, forcing me to get off and run as well, while the leaders grew their lead even further. Throughout the first two laps, I put everything I had out trying to make up time, and I made my way all the way to second place. Another girl and I worked together to grow a lead on the rest of the girls behind us.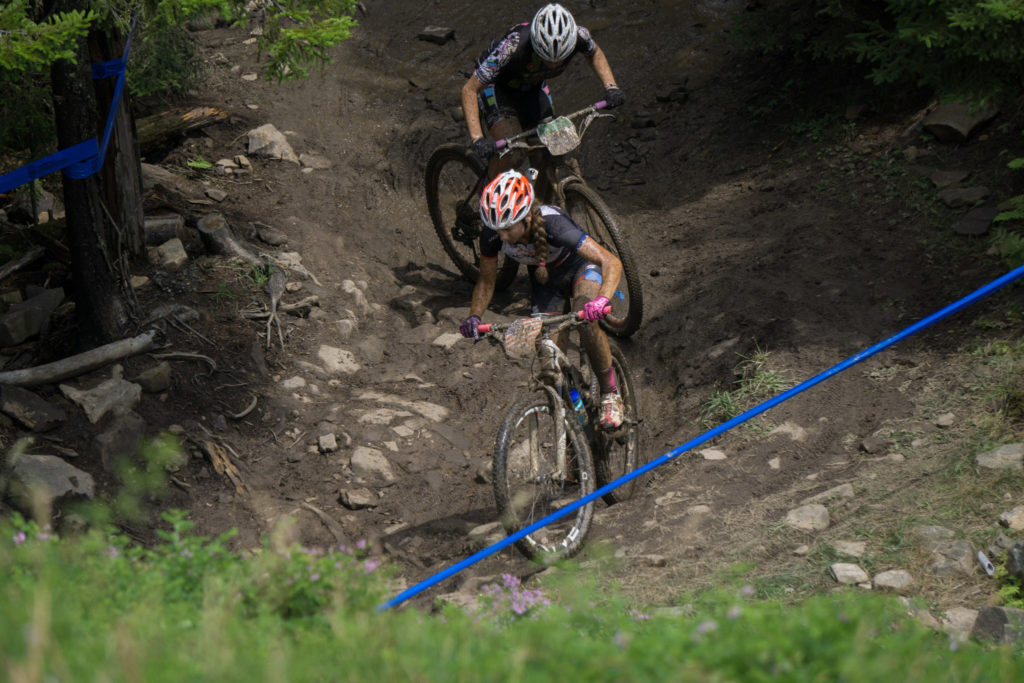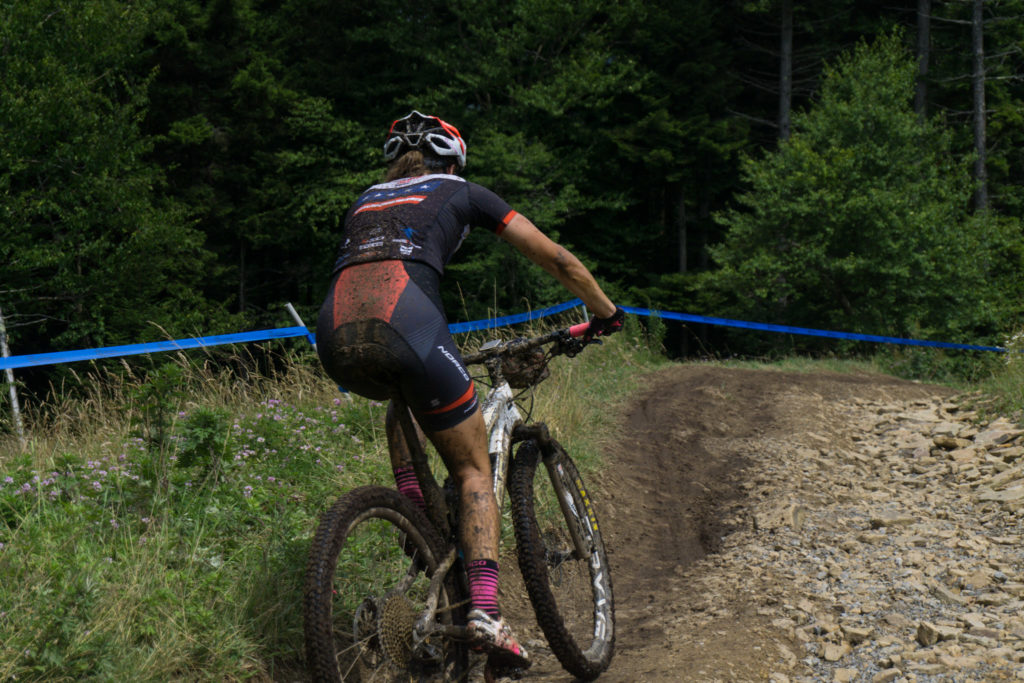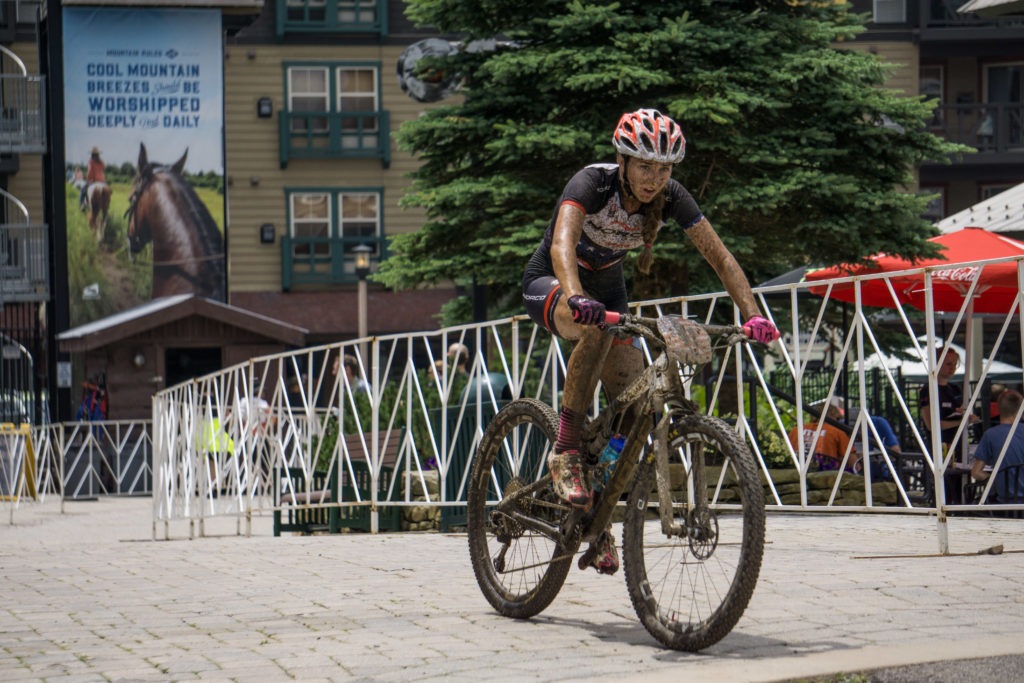 As we started lap three, I realized I hadn't had anything to drink or eat and I was dying for water. At this point, it was too late, I could feel myself losing power and becoming more drained even though I drank my whole bottle as soon as I grabbed it through the feed zone. When we headed out for our fourth and final lap, another rider caught us and the two of them left me. I had nothing left at this point and finished the race in survival mode. Through the last rock section just before the finish, another rider passed me. I tried to push, but I felt like I could hardly pedal. As I came around to the finish, I tried to sprint, usually the final sprint is a strong part in my race, but when I stood up I could hardly get the pedals to turn. I crossed the line with absolutely nothing left disappointed and confused.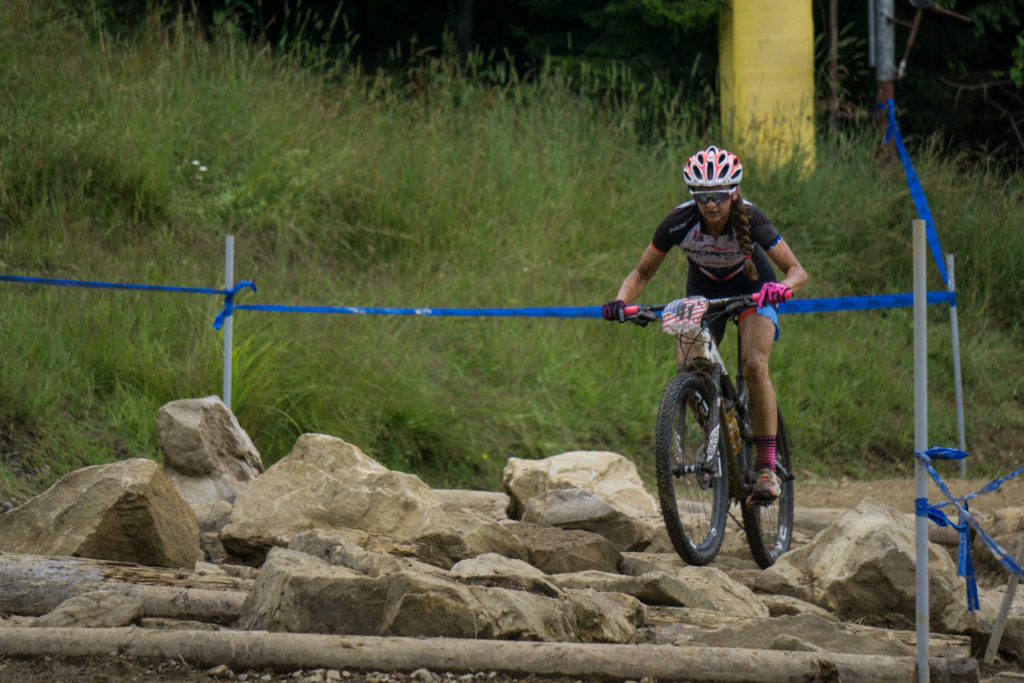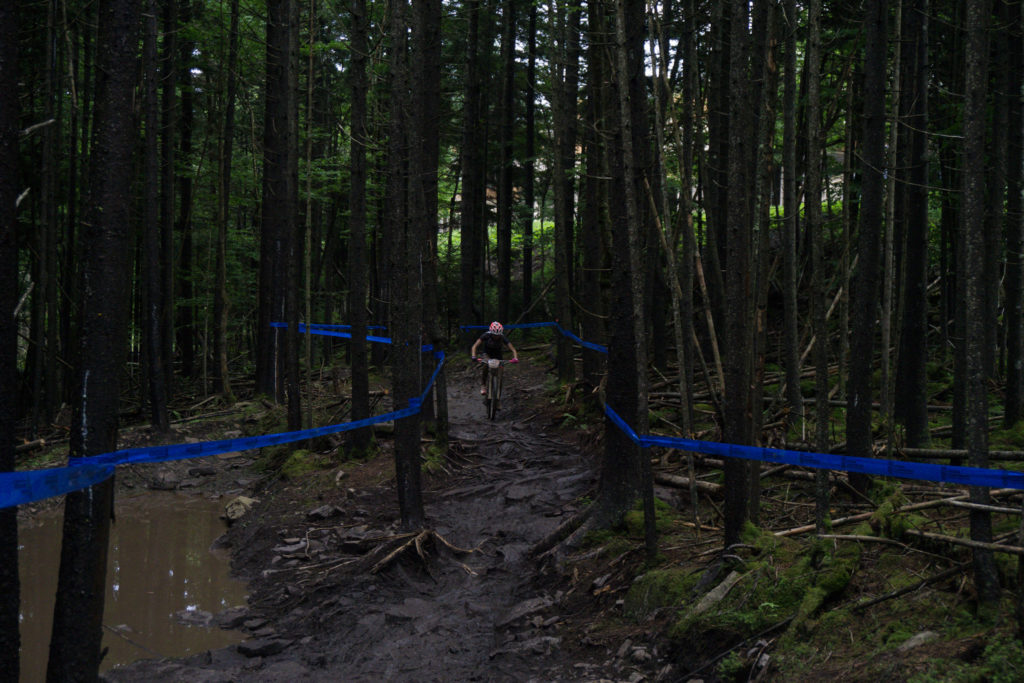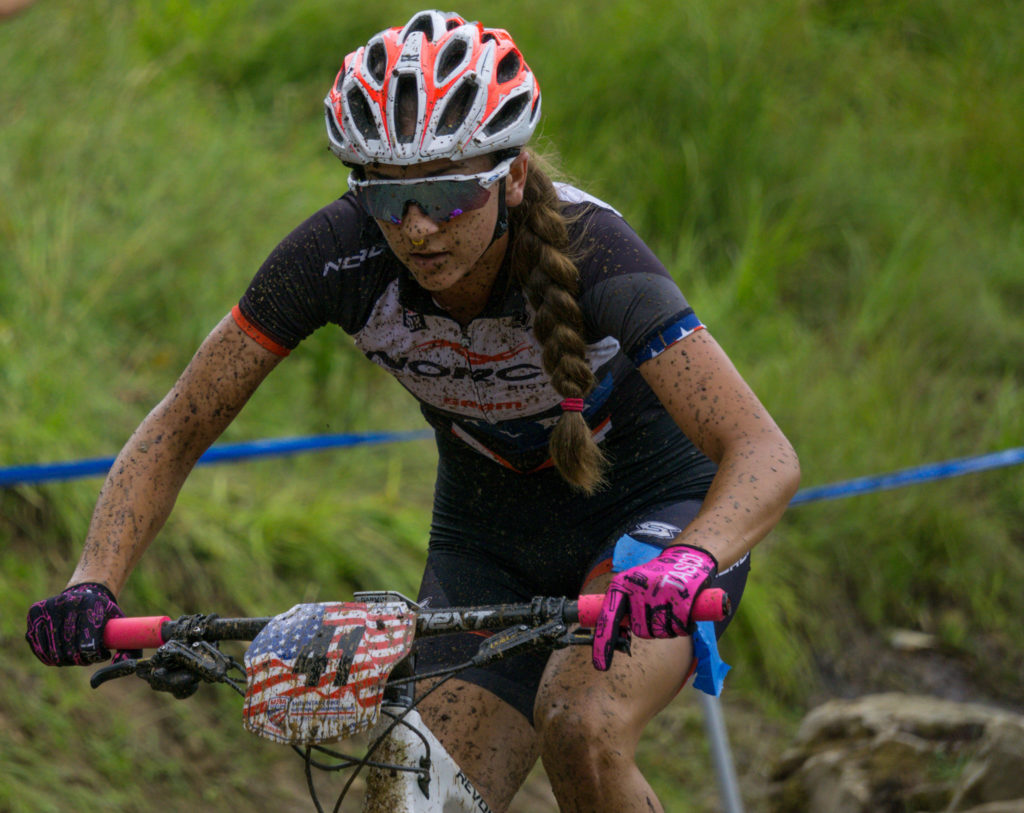 Reflecting back on it now, I can't be disappointed with my effort, but with all the training I've done leading up to this, I know I am capable of so much more than what I put out there at nationals.But that's racing, sometimes it just isn't your day and you learn the most from races like these. Looking back on my season, I am proud. It was my first year racing UCI and my first year racing internationally, and I had some great finishes.  There will be plenty more races for me to show everyone what I really have, so for now, it's onwards and upwards to the next start line with just a little more fuel for the fire.