This past weekend was an exciting start to the season at the Socal high school league race number one, Beach to Boulders. My anticipation for this race had been growing for weeks because it is my last NICA season so I really wanted to start it off as well as I could. I was especially nervous about Lake Perris because it is a very flat and fast course with few climbs, which isn't the kind of racing I prefer. To get an idea of how fast the lead varsity girls were going, our average speed was 16 mph!
The day prior to the race, good friends helped calm my nerves while we pre rode the course and had a good spaghetti dinner together.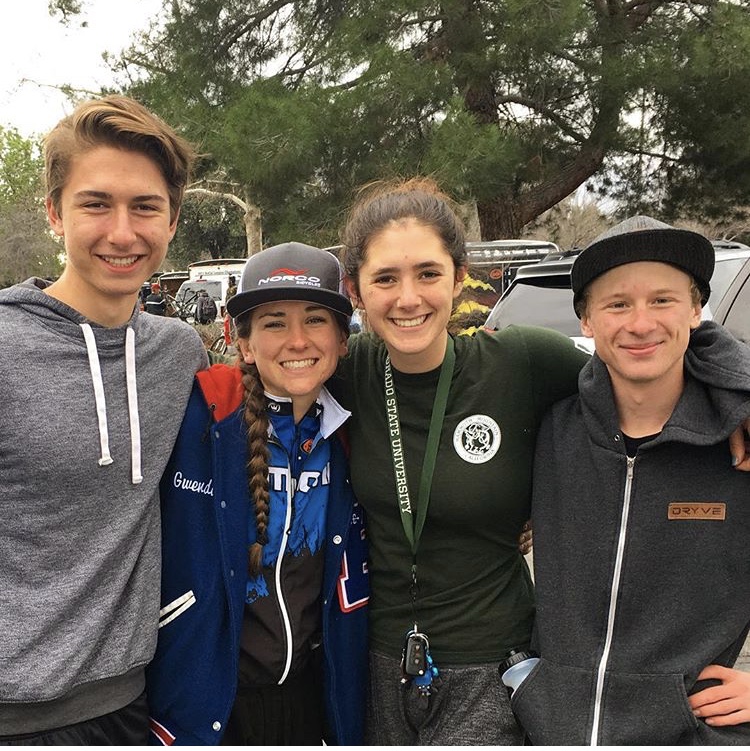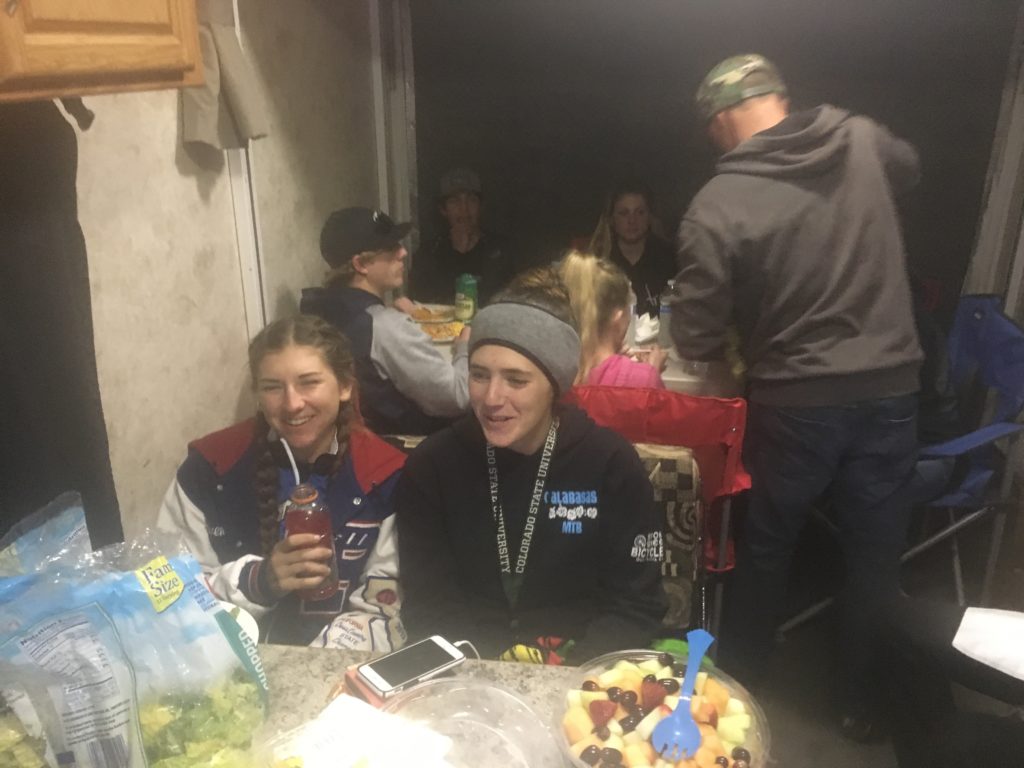 Soon enough, it was race day and I lined up with the rest of the Varsity girls, all of us ready to fight for the leader jersey. As we were sent out for our first lap of three, I took the lead up the climb. At the bottom of the first decent, I looked back to see it was just me and one other rider, Madeline Bemis, off the front.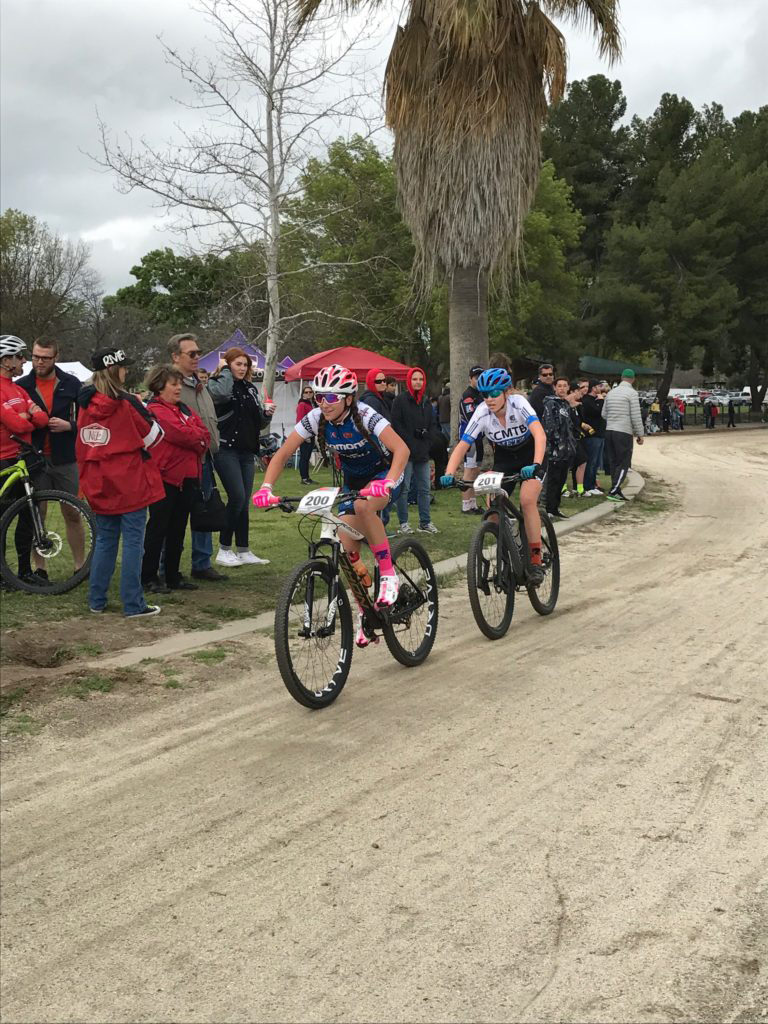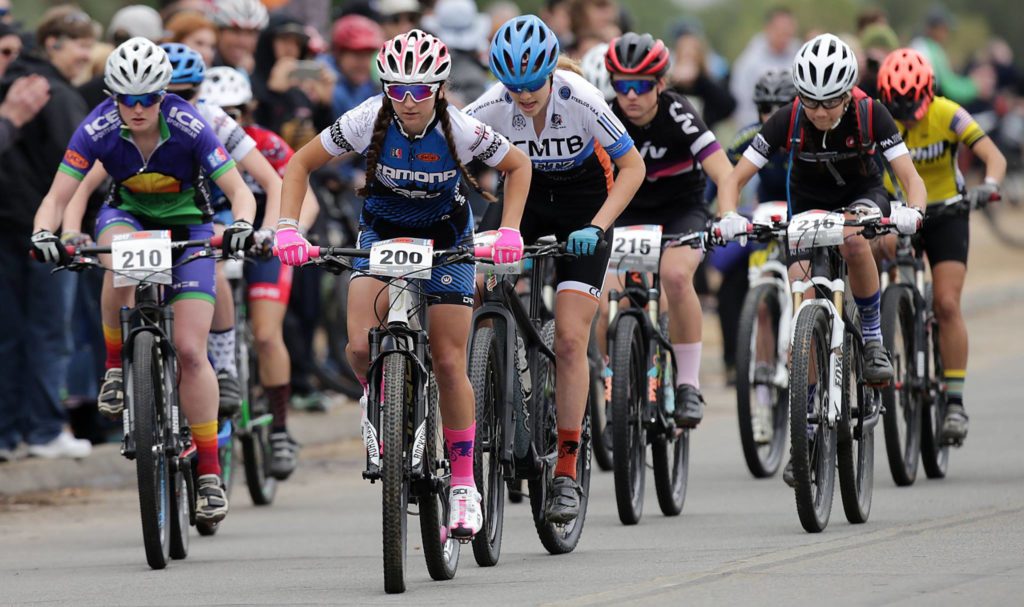 As we began the second lap, she took over the lead and we went back and forth for the remainder of the race. I made a few attempts to break away but already we were halfway through our last lap. At that point we both knew it was going to come down to an exciting sprint finish.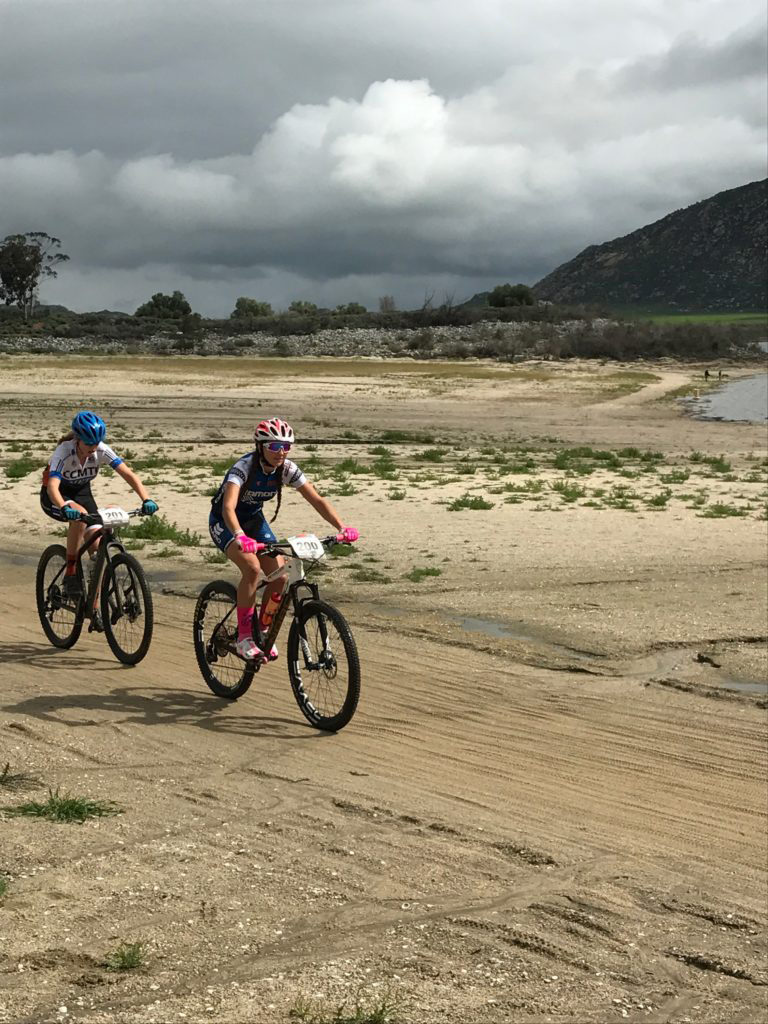 About 400 meters from the finish I stood up and began to sprint, giving it all I had. Ending a very close race, I was able to take the win by just a second.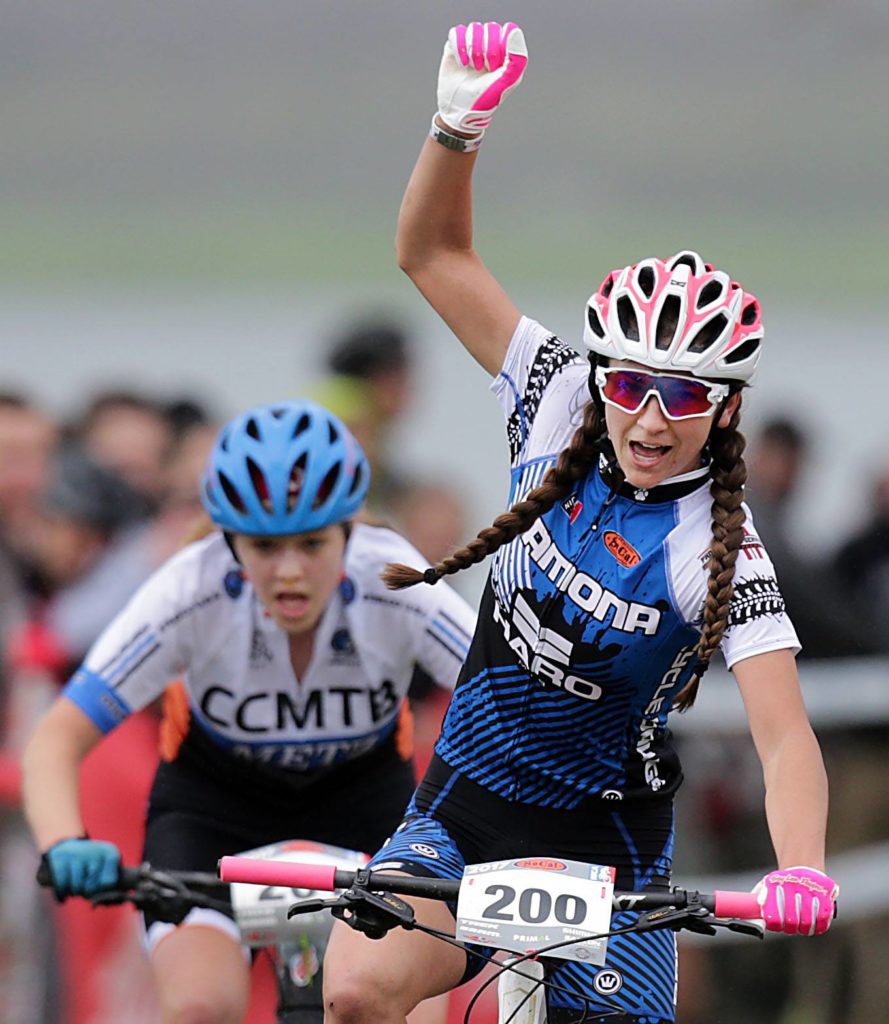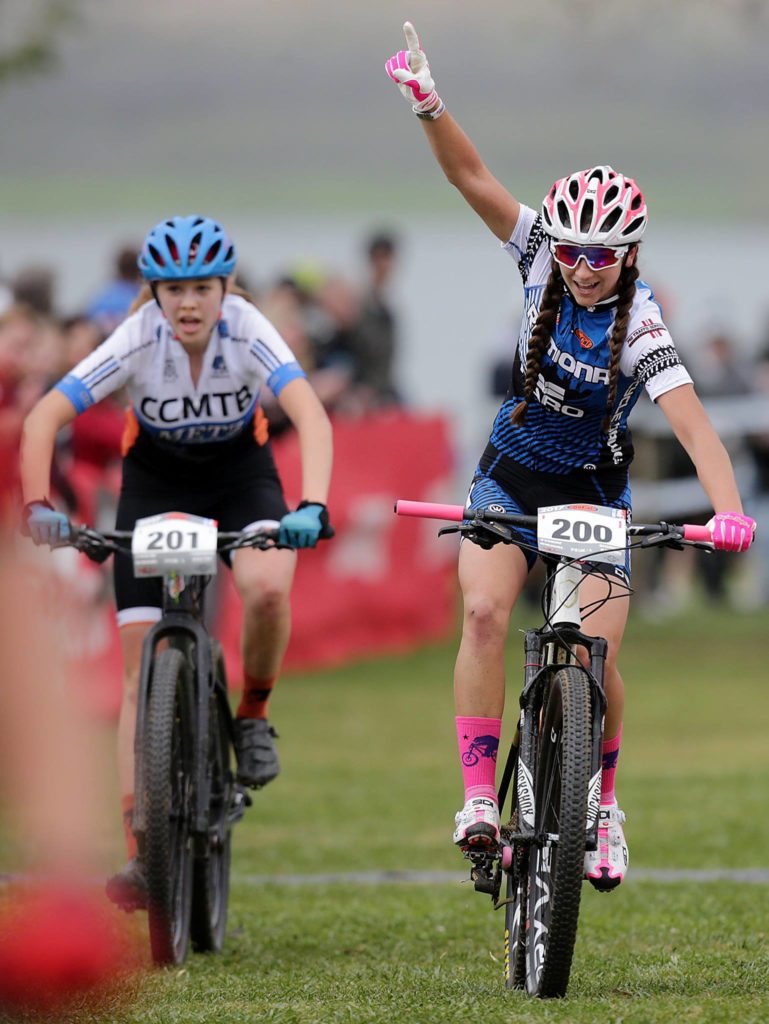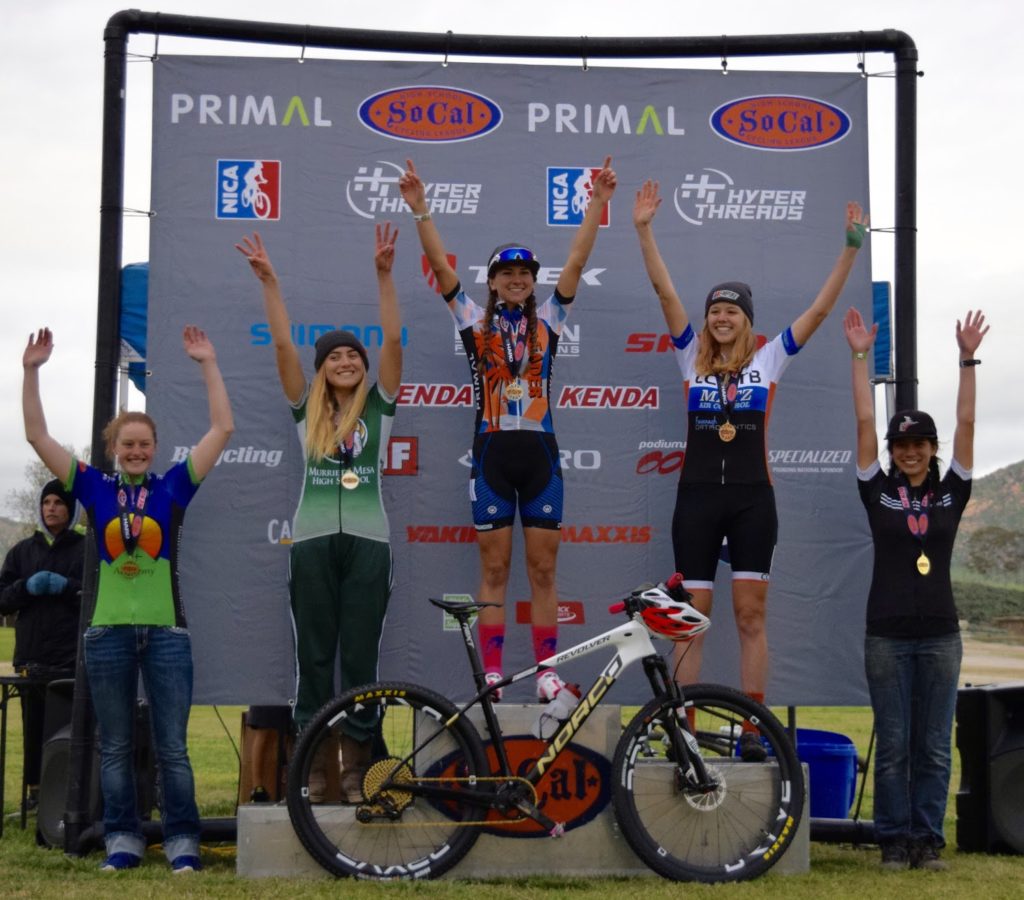 I am sad to say I will not be attending the second highschool race this year. It was a hard decision to miss a race, knowing it might cost me the overal in my last NICA series. My biggest goal this season is to be on the worlds team going to Australia so I will be missing the race to compete in Canada with team USA at the Bear Mountain Canada Cup [XCO #1/Junior Series]. I am very excited to compete in this high level UCI race and from there I will be cheering for all my friends and teammates racing at Vail.
I can't thank my family, friends, and sponsors enough for all of their support in helping me do what I love. Looking forward to the rest of a great season!