I was stoked to be back racing in the Socal high school league this past weekend! My family and I arrived late Friday night and joined the rest of my teammates who were already there. The next day the team went out for a pre ride and the course was looking awesome. I started to get a little nervous on the pre ride because my legs were still feeling really sore. In the beginning of the week, I had done a tough gym workout and I was still feeling it on the climbs. I took the rest of that day really easy, stretching and rolling out my legs to get them feeling as strong as I could. Hanging out with friends from the other teams helped calm my nerves greatly! One of the coolest things about racing in the Socal high school league is that you get to camp with everyone the weekend of the race and I've met some of my closest friends in the process. Huge thank you to everyone from NICA and the Socal league who make theses races happen, it has truly changed my life and given me opportunities that I would have never dreamed of at my first race as a freshman.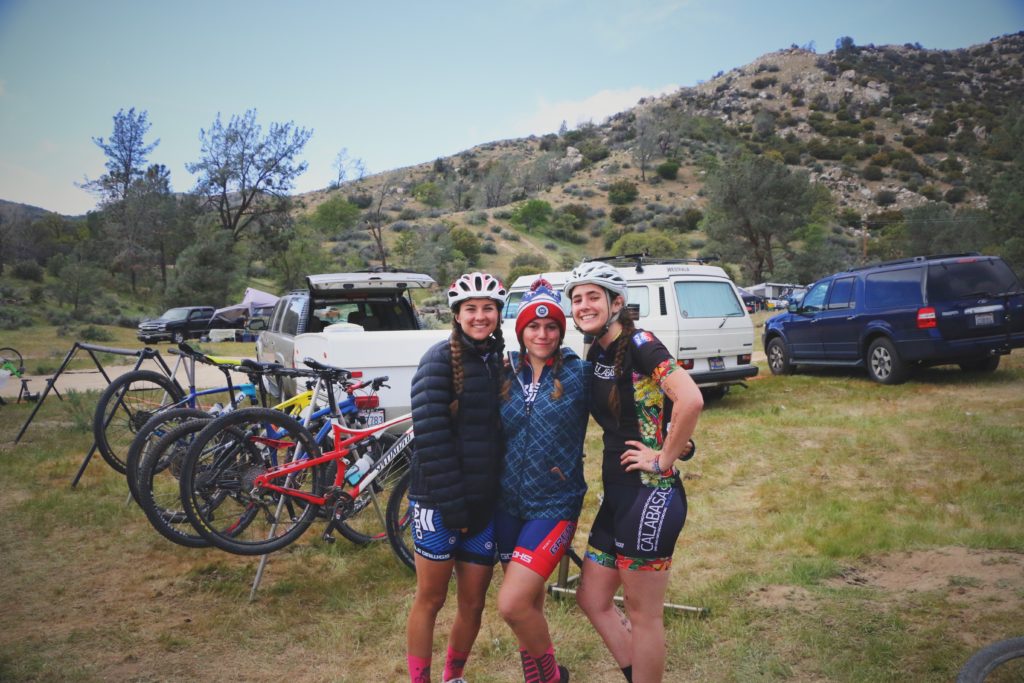 Soon enough, it was race day and I couldn't wait to get up and cheer for my friends and teammates! The day was going awesome and by the time I was lining up for my race I was so exited to go out there and give it my all. Unfortunately, because I missed a race, I didn't have a call up so I rolled up on the 4th line. I was nervous about this start because we would take off through the narrow finish chute with fencing on both sides, so I was not going to be able to make any passes until the trail opened up again. When the race finally took off, I was able to settle in 6th place around the first turn after the chute and when the trail got wider I moved into second.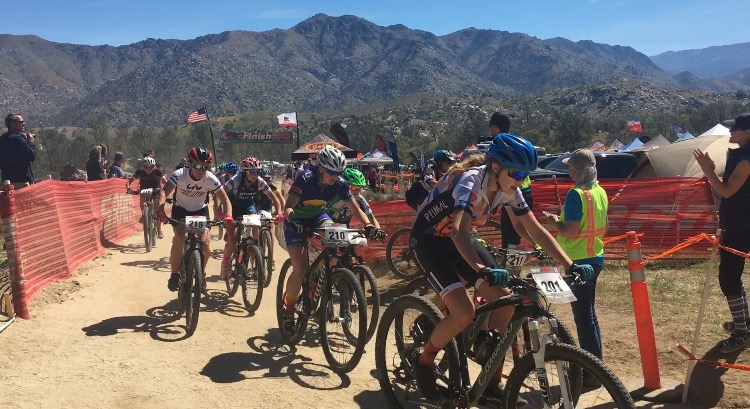 By the time we headed into the first long climb, Madeline and I started to grow a lead on the rest of the field. She was pushing a fast pace. My legs were burning so I didn't try to make any passes the first lap in hopes that I would feel stronger going into the last half of the race. As we began lap two of three, I took over the lead to do some pulling.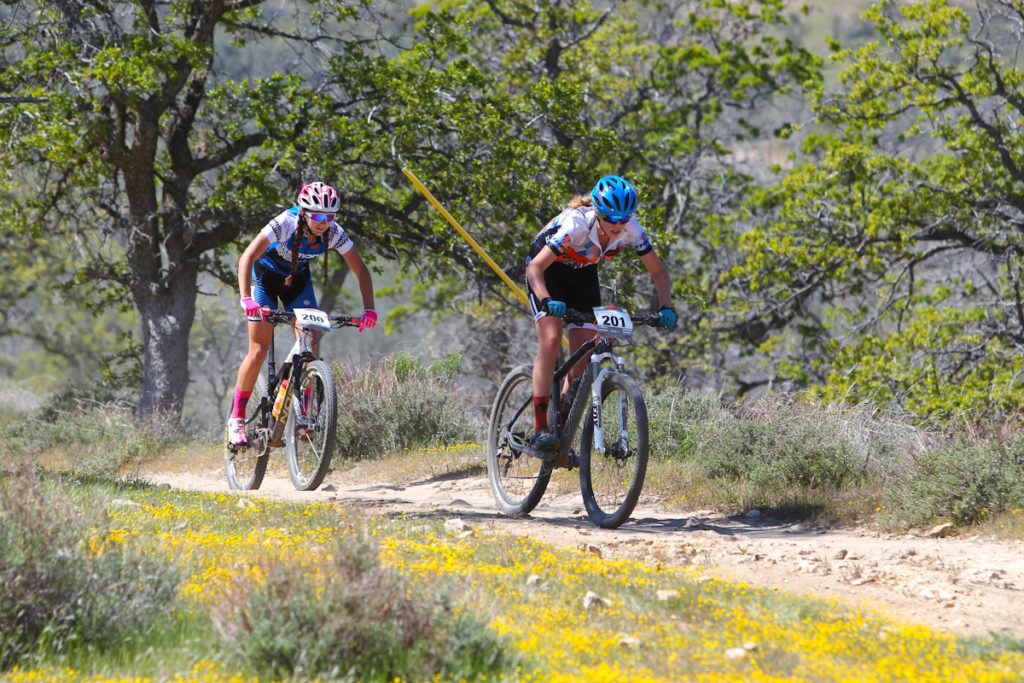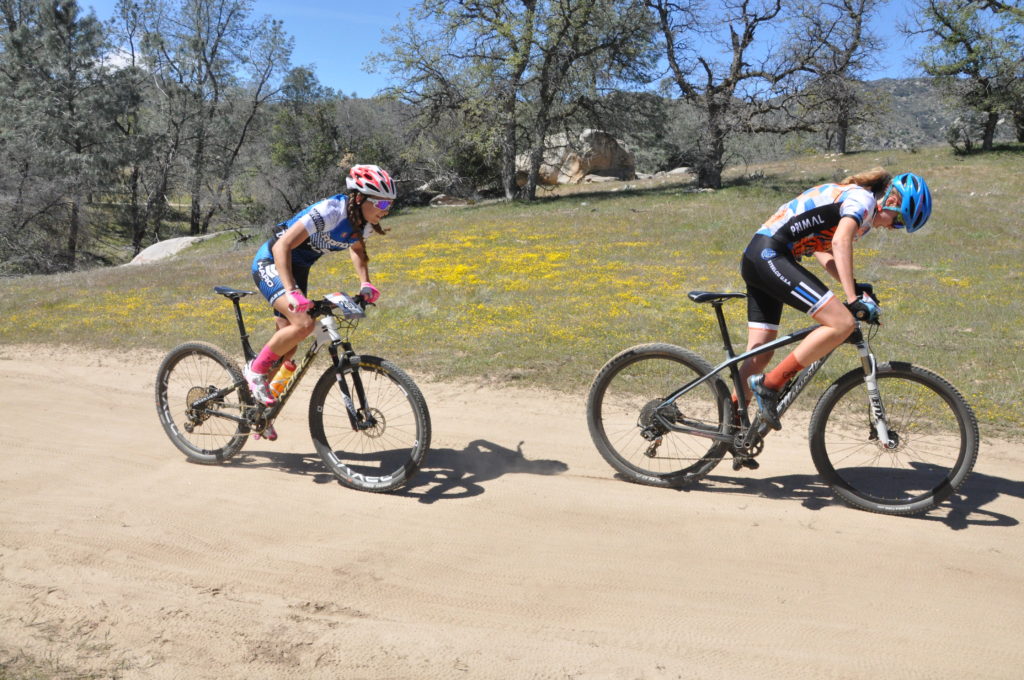 I could tell I was feeling stronger this lap than the last so I picked up the pace and put out a hard effort up the climbs. The flowy single track was super fun and a great place to recover. It was hard to hold back a smile as we flew down the trail. Just after the first decent, there are two gnarly steep climbs. I pushed hard up those enjoying it far more that the gradual climbs in the beginning of the course. At the top, I looked back and realized I was starting to gain a small lead so I stood up and cranked for a while. On the flatter parts of the course, I could tell Madeline was gaining on me again and my lead was shrinking. I came in the second lap with just 20 seconds on the next rider. My legs were screaming and I was deep in the pain cave but I knew I could not let off the gas if I wanted to keep my lead.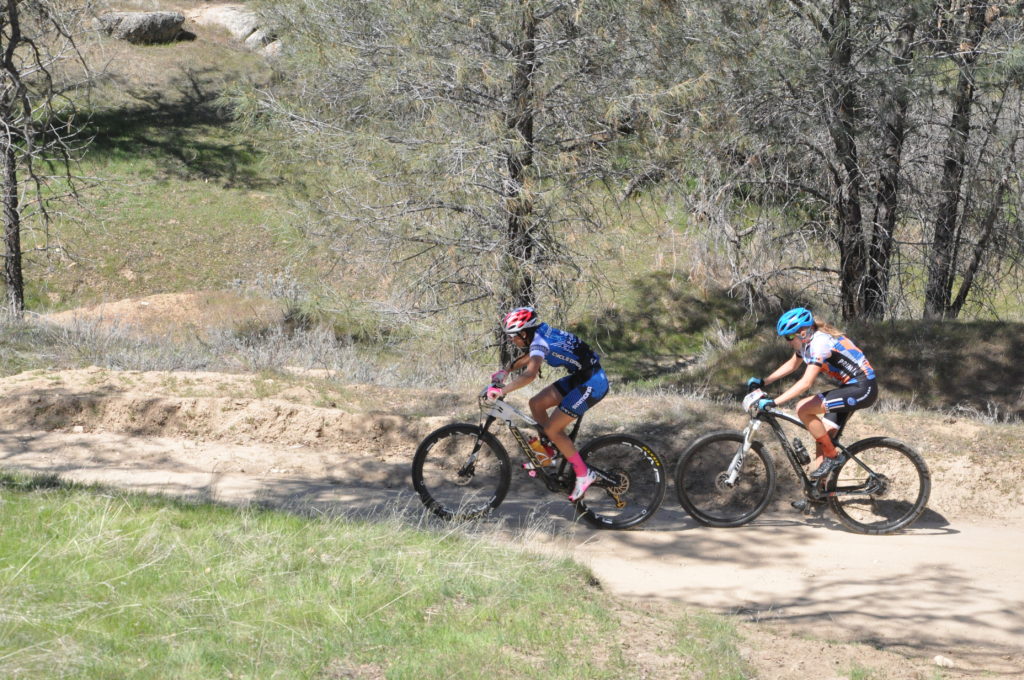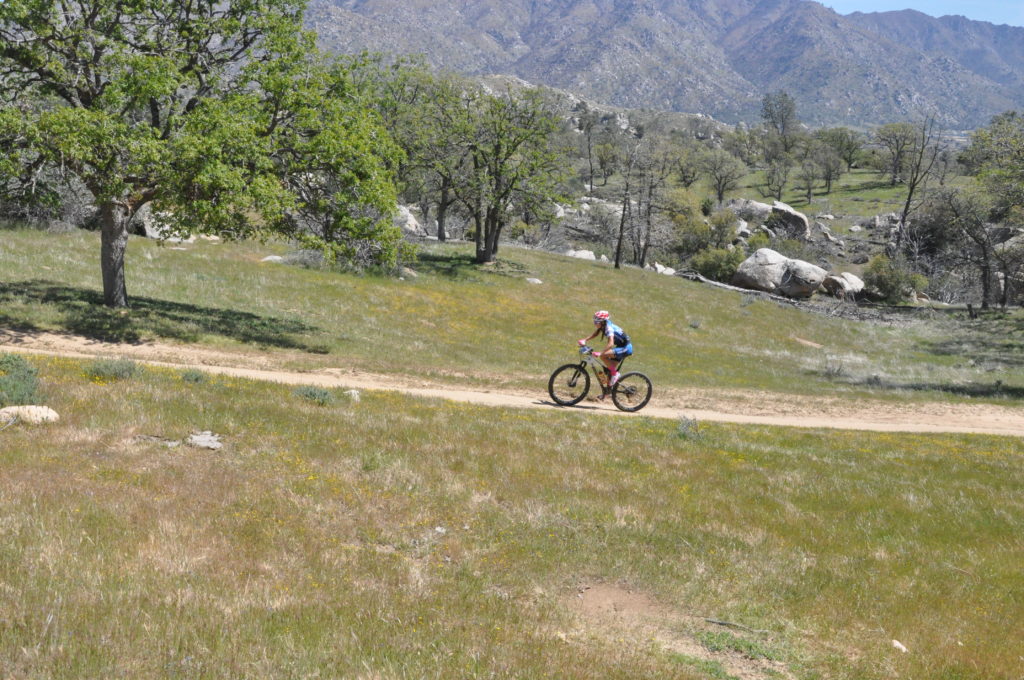 Going up the first climb for the last time, the wind was blowing hard. It felt like I was hardly moving forward but I pushed through it as fast I could. There was a lot of lap traffic at this point so I cheered on the riders and made passes when it was safe. Some of the riders I came by would cheer for me too, the positive attitude of everyone on the course got me pumped and I finished my last lap feeling awesome. I was more than happy to cross the finish with almost a minute lead after a long hard race in a varsity field with so many amazing riders.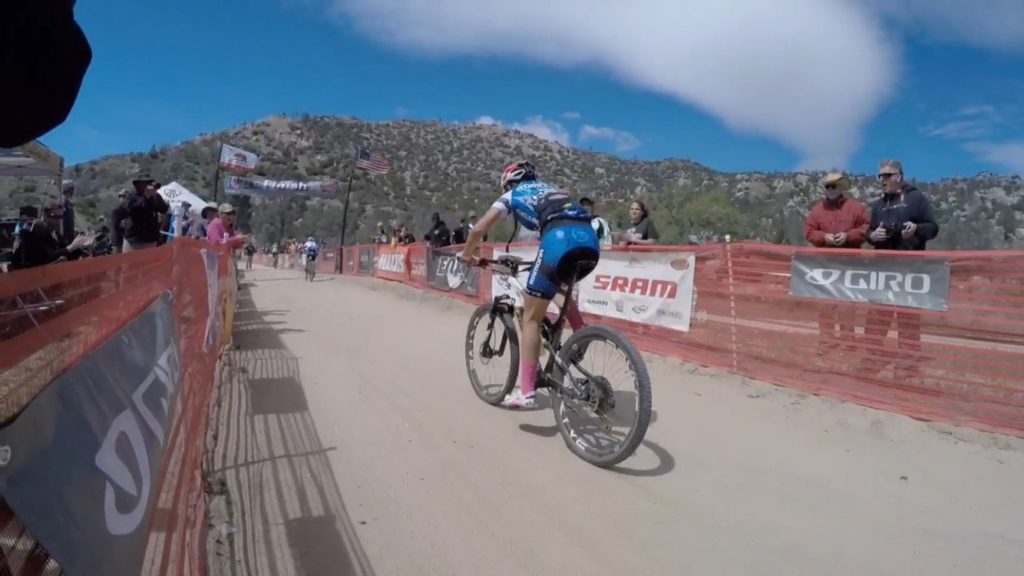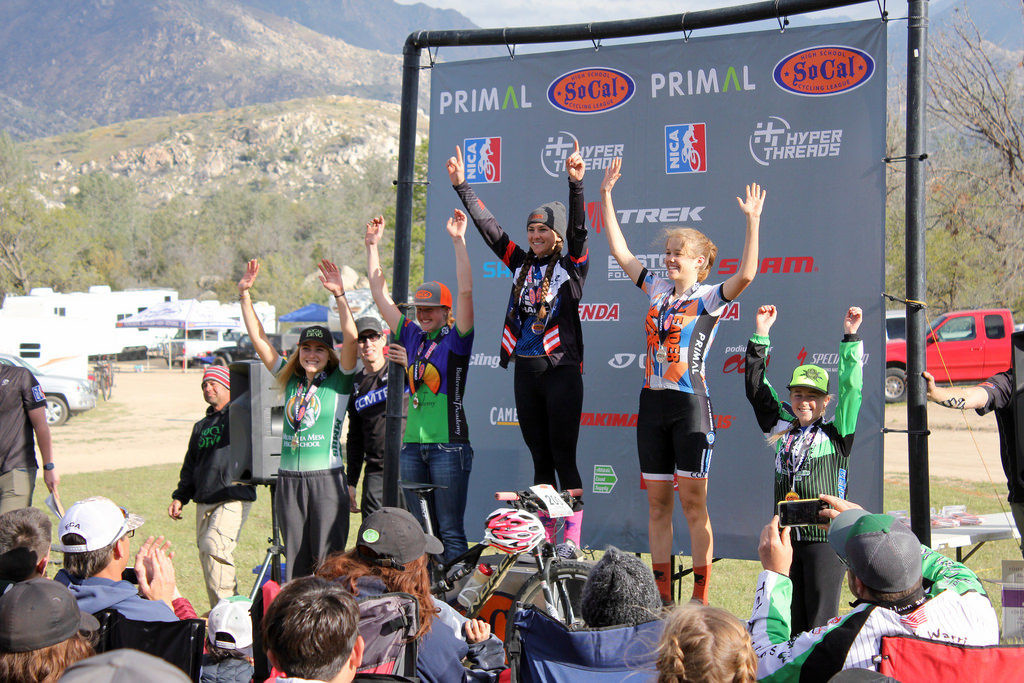 I was stoked to learn my friends had awesome races as well and I'm so proud of all of them. Faith, a sophomore from Tehachapi high school, finally got a top 10 finish after being so close at the past race and Devon Woolston from AV Composite also completed his goal of finishing in the top 10. I was so happy for the both of them!  After my race, I even got to meet Gaby Richardson who has been killing it in the freshman girls category, we talked about racing and training. It was so awesome to meet someone so motivated and passionate about biking in their first high school season! I cant wait to see all the awesome things she does in the Socal league and beyond.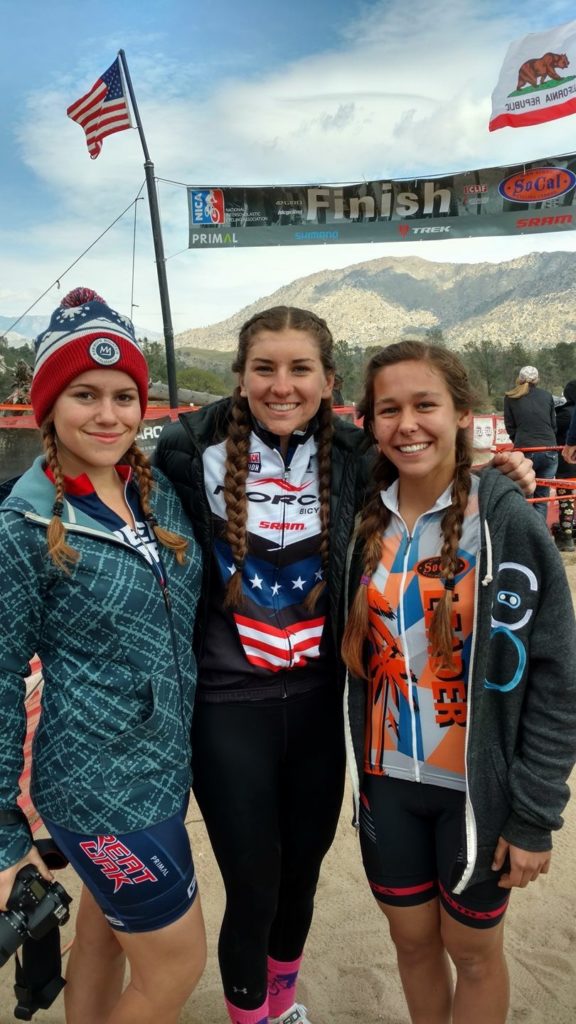 Special shout out to Seth Levy on my team who we got to watch kill it in varsity boys taking 5th place. If you've ever had the opportunity to watch the varsity boys race, you know that every single one of them is a force to be reckoned with so I could not be more happy for Seth, who has put in so much work, to be up in that lead pack.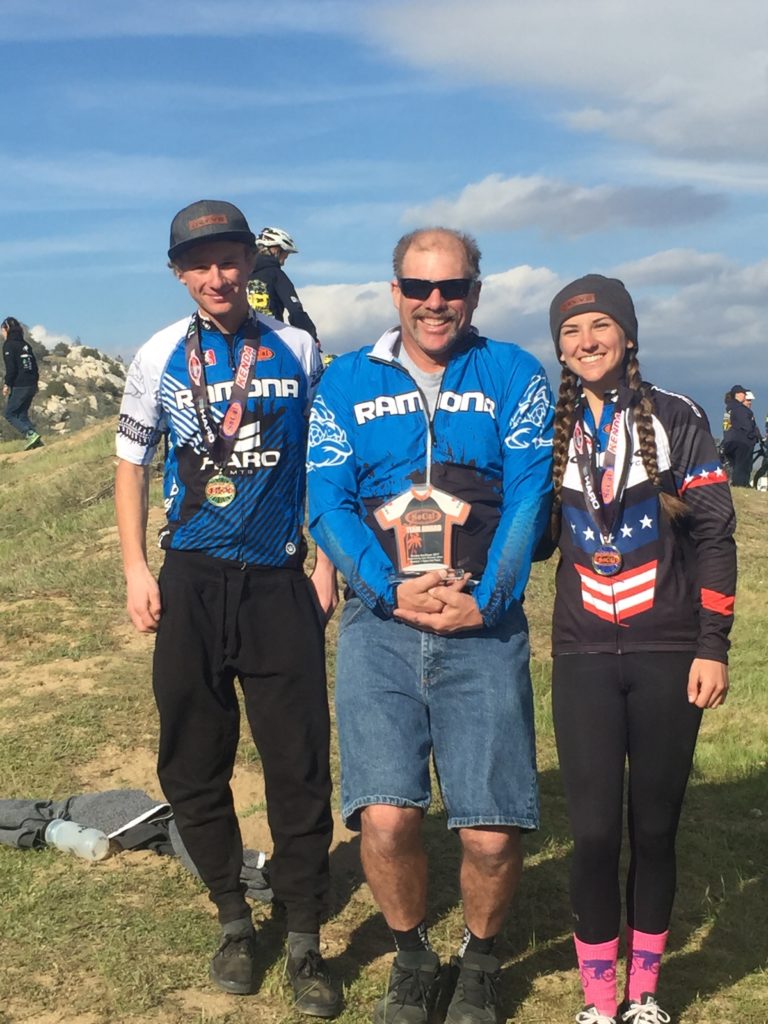 With all of the awesome finishes the Ramona team achieved, I was really hoping we were going to be able to take home a team trophy. When they began announcing the D1 team podiums, I sat with my fingers crossed and jumped up with excitement when they called Ramona up for 3rd place!!! The whole team has put in so much work and we have been so close to a team trophy this season so to finally get one was so incredible and definitely the highlight of a great weekend for me! Now, I'm looking forward to a long block of racing with a race every weekend for the next 4 weeks, happy to kick it off with an awesome weekend in Keyesville.