I had been looking forward to this weekend ever since the first time I planned out my race schedule, in the beginning of the year. This weekend, I was competing in two different races in two days. The first race would be at Bonelli, for the second UCI race of my season. I had been training hard for this one and it was my main priority to give a good performance here to try to get some UCI points. But, I am also in the middle of my last High School season so I would be competing in the 4th high school race the next day. I still wanted to be able to give my best performance at this race as well because high school racing is where it all started for me and I hoped to defend my series overall title from last year. Because I missed the second high school race for a UCI race in Canada, to obtain the overall title, I would have to win all of the four races I would go to, in order to have enough points. In a field with some amazing riders, including 24 hour World Champion Madeline Bemis and multiple time National road champion Megan Jastrab, I knew this was not going to be an easy goal. Both of these races were important and I went into the weekend excited to see how things would play out.
To make this weekend happen, my teammate, Seth, drove me to Bonelli after school on Friday to pre ride. After, we met my parents at Vail where the high school race and our trailer was. The next morning, my family woke up with me at 5:00am to get me back to Bonelli for my 8:30 race. I'm grateful to have people who will wake up that early to help me do what I love.
After a good warm up, I headed to the line. I was the 3rd call up so I had a good position along side some of the fastest juniors from all over. My nerves were so high for this race that when they finally sent us off, I missed my pedal not once but twice and soon found myself swarmed by the girls. I found my way to the side of the pack and my adrenaline helped me push back to the front pack. We were moving fast because the first part of the course was pavement and no one wanted to give up a position. Luckily, the first part of the race was a shorter loop that took us back through the finish in a half mile and let us spread out before we headed out for the first lap of 5. When we reached the first steep climb,I jumped in front because my goal was to be the first to reach the single track at the top. There were a lot of rock gardens and logs we had to go over and I didn't want to be following anyone over them. I was successful in doing this and I could feel myself separating from the pack a little on the descents and obstacles. As we came through to head out for another lap, it was me and a Canadian racer in front with a chase group not far behind.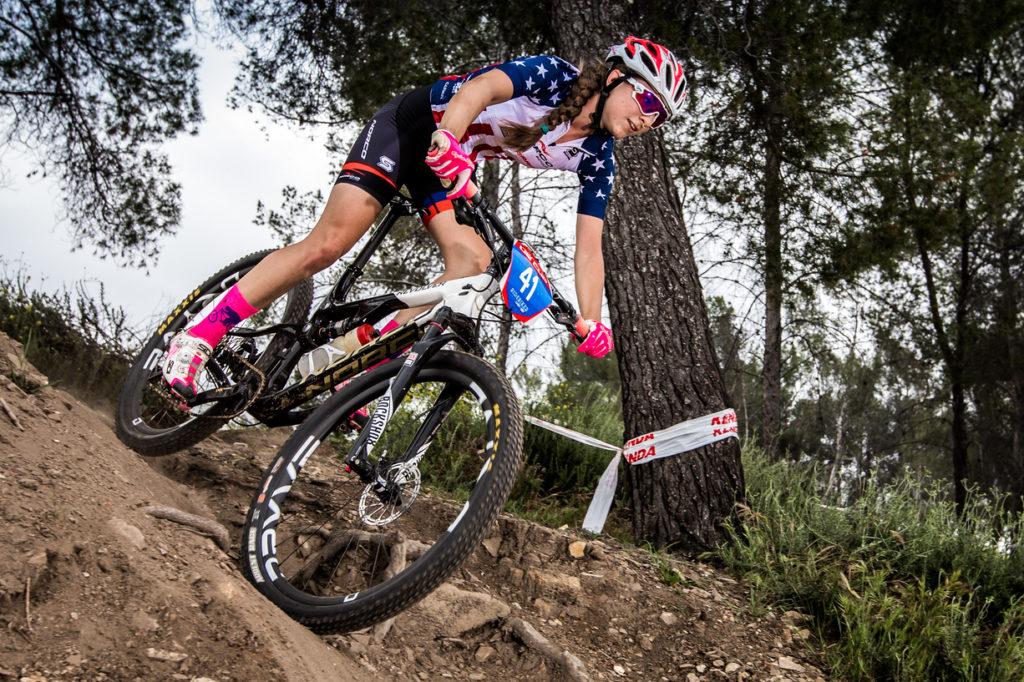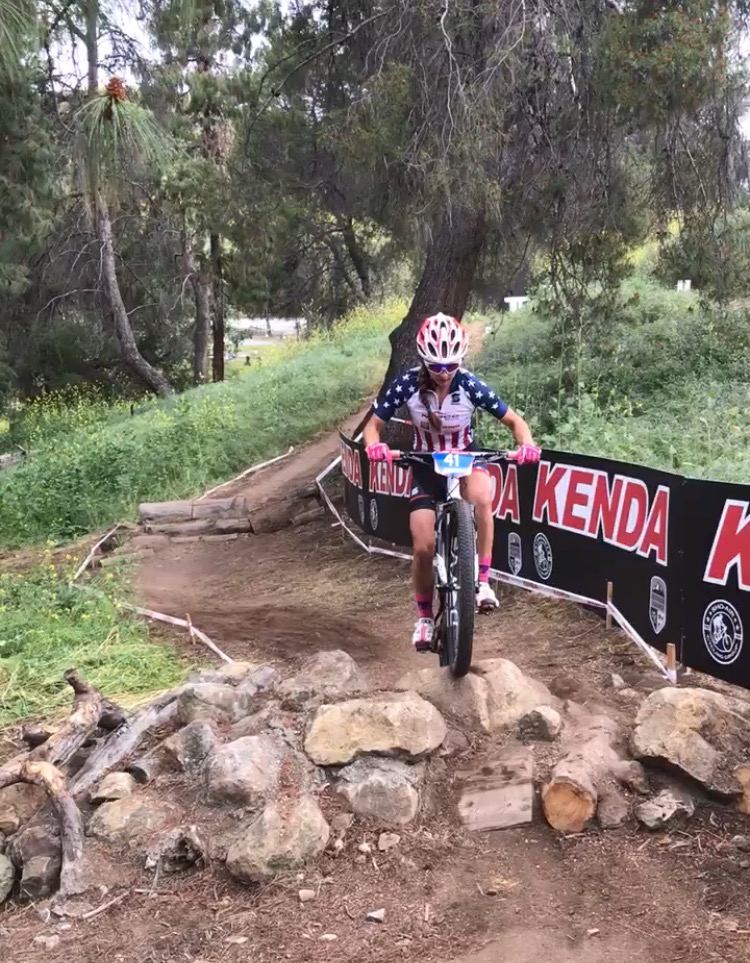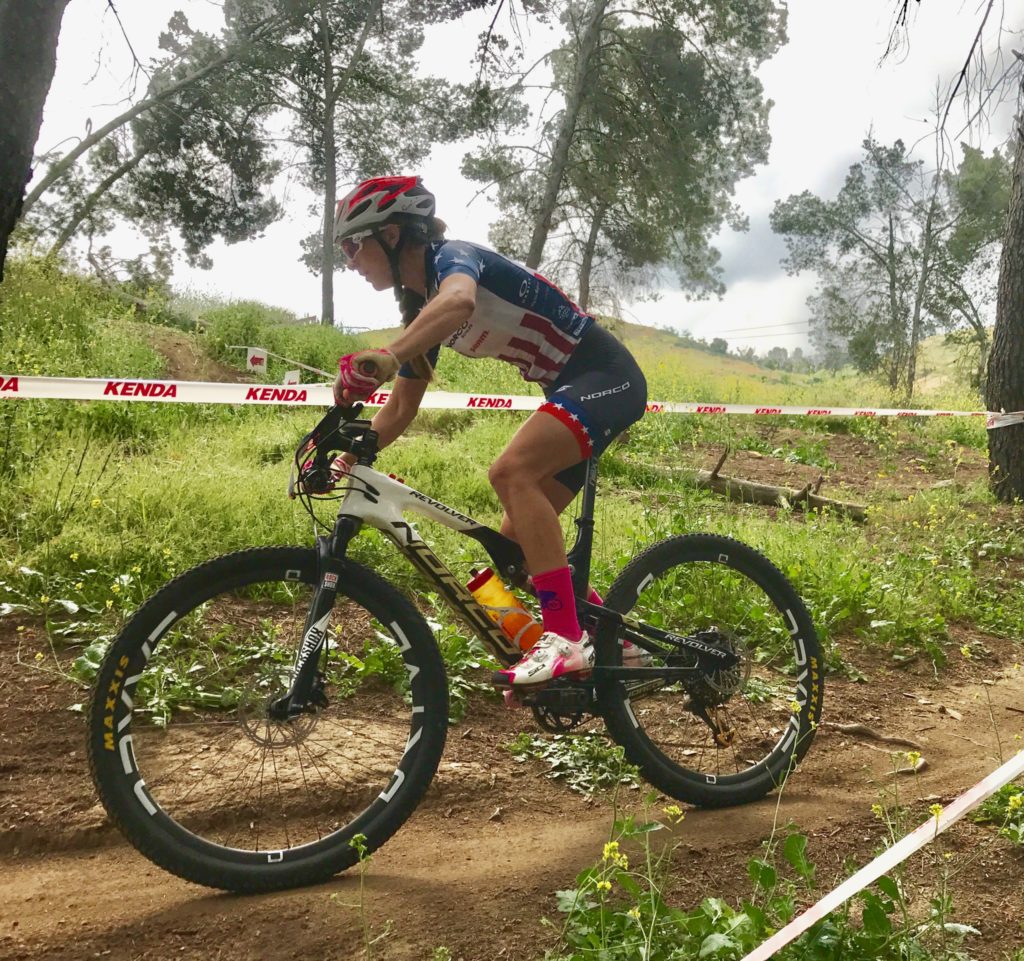 I picked up the pace and we started to grow our lead from the rest of the field. Steep climbs are usually something I excel on, so I pedaled hard up these and pushed my limits on the down hills. As a result, I went through the next lap with a small 20 second lead. Throughout the next three laps, I worked hard to grow my lead. When my dad told me I had about three minutes, I relaxed a little for the last lap hoping to leave something in the tank for the next day. I came in with a big smile, stoked to take the win in such a high intensity race with international competition. This also meant I would move up in the UCI rankings because it was my second UCI win!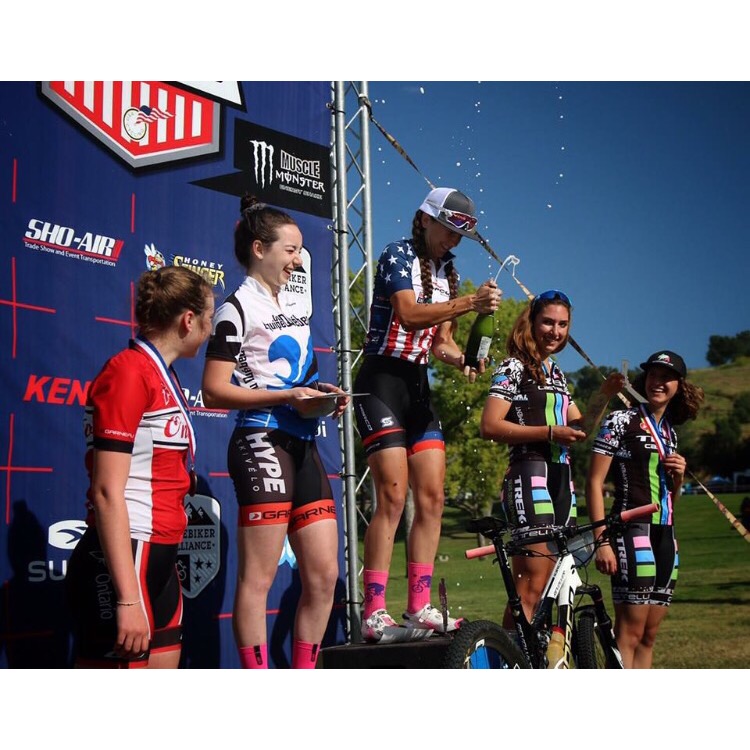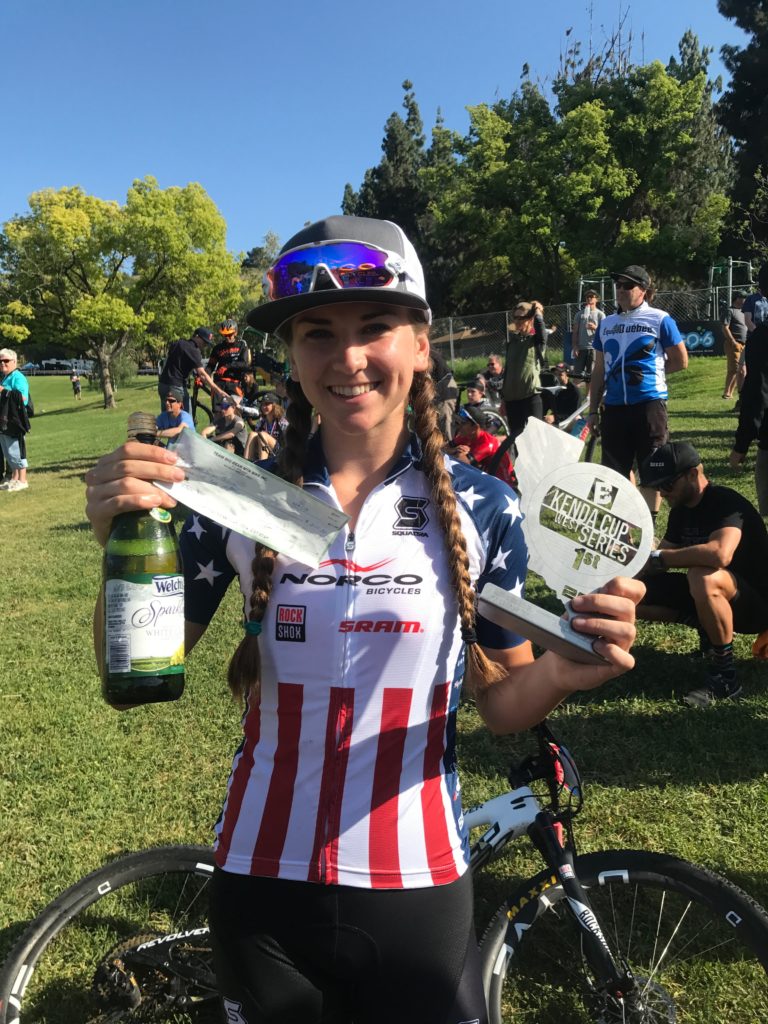 After the race, I was escorted to doping control where I was drug tested to the first time. That was an interesting experience. They have a water zone where they basically make you drink until you have to pee. I went through about 5 bottles and made it out of there just in time to watch the pro women take off! After watching the pro races and the podium ceremony, we headed back to Vail where Seth was waiting to pre ride the high school course with me. At the end of the day, I had rode around 30 miles, most of it at race pace and I was worried I would have nothing left for the high school race.
The next morning, I pushed any doubts out of my mind and told myself I was going to have a great race and, above all, I would have fun. I still didn't have a call up because of my missed race but I was lucky enough to get a spot on the second line. I made sure to be on the outside so I could get around the pack. When the race began, I was surprised to find myself in the lead pulling the group up the fire road.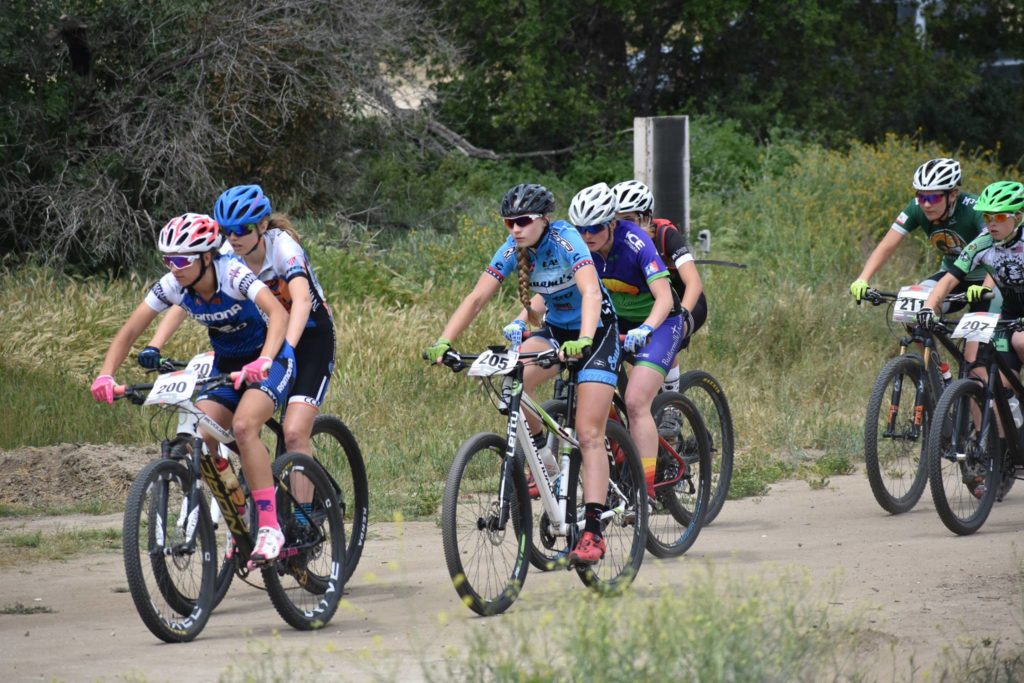 On this course, there was a varsity add on with an extra long climb and technical descent. As we got closer to the top of the hill, it was Madeline, Megan, and I, with Mead close behind. Madeline jumped in front knowing I would want to get to the down hill first. We all sprinted and I was able to squeeze into the down hill before them. At the bottom, I had a small lead, which they worked together to close, and the four of us went up marine corps hill together nearing the end of the first lap. Madeline sprinted ahead of me to get the last single track ahead of me; but, just before the trail got small again, I made a pass and then was able come through that lap with 10 seconds on them. Again, they worked together to close in on me; and, at this point, I knew I needed a new strategy if I wanted to come away with the win.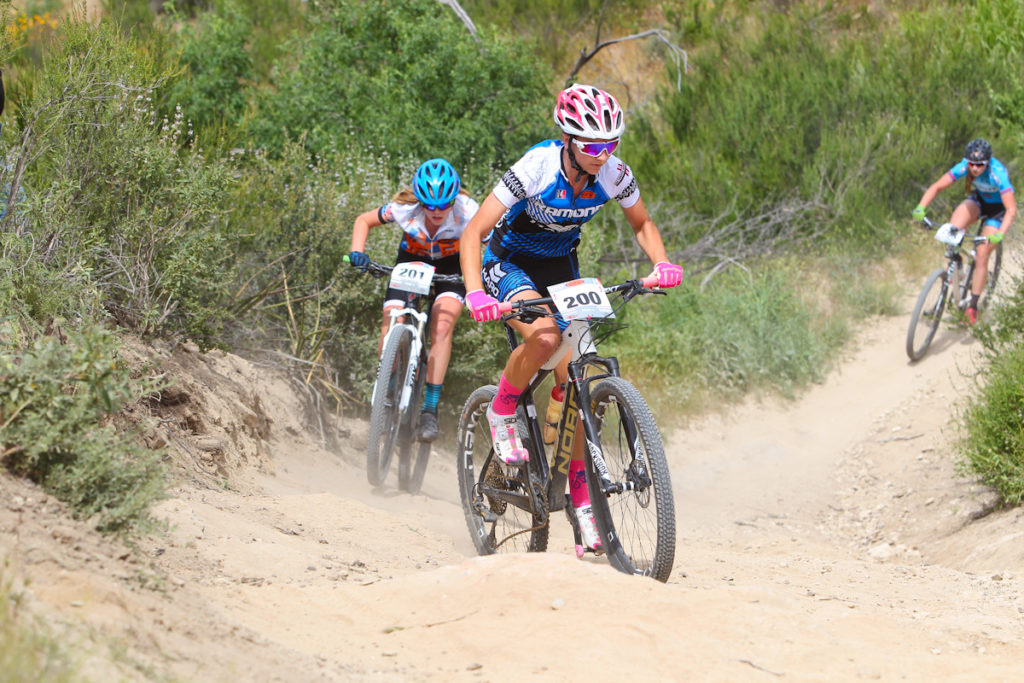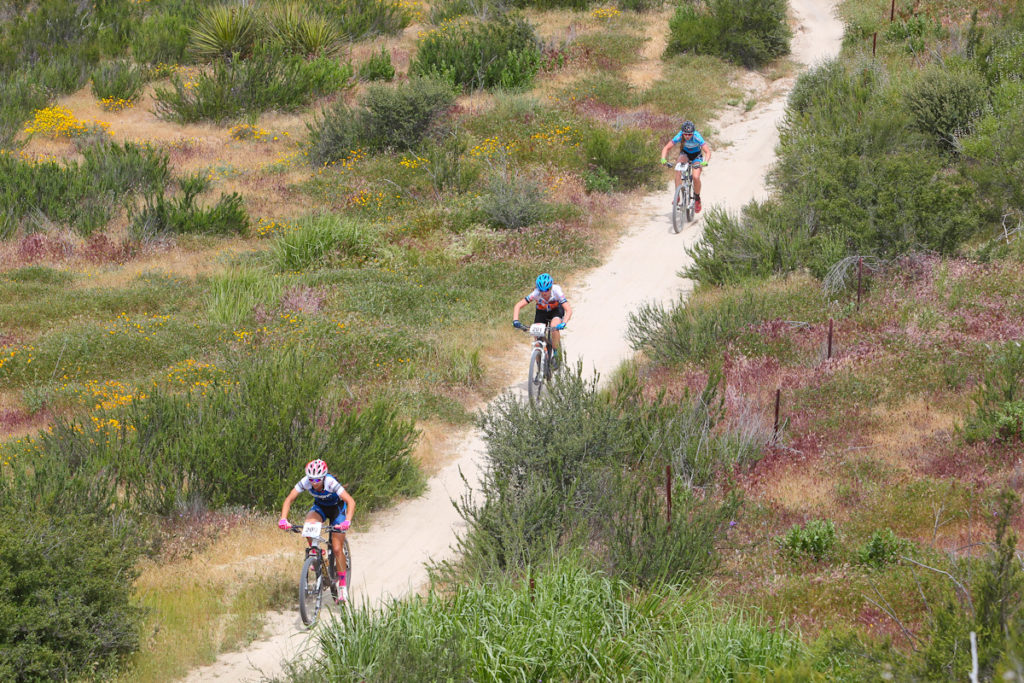 As we started the long climb to Tarantula again, I looked back to see Megan and I had pulled away from Madeline just a little. She was sprinting to close the gap so Megan and I decided to work together to grow our lead. Megan got in front for a while but she had crashed the day before so she felt a little less than 100% so I took over again because I knew to keep our lead we needed to be pushing it. I went up that climb as fast as I could with Megan riding strong behind me. I would pull away a little on the descent but I was close enough for her to get back with me. When we headed out for our last lap, we had a minute on the next rider and now it was a one on one battle. I made an attack early on in the lap, sprinting hard, but she stayed with me and then got in front, I used this time to recover from my attack and then attacked again at the top of the climb, just before Tarantula. This time, I was able to hold my lead and rode the last half of the lap alone. I came through the finish leaving it all out there and I couldn't believe the goals, that I set for myself in the beginning of the weekend, were now completed!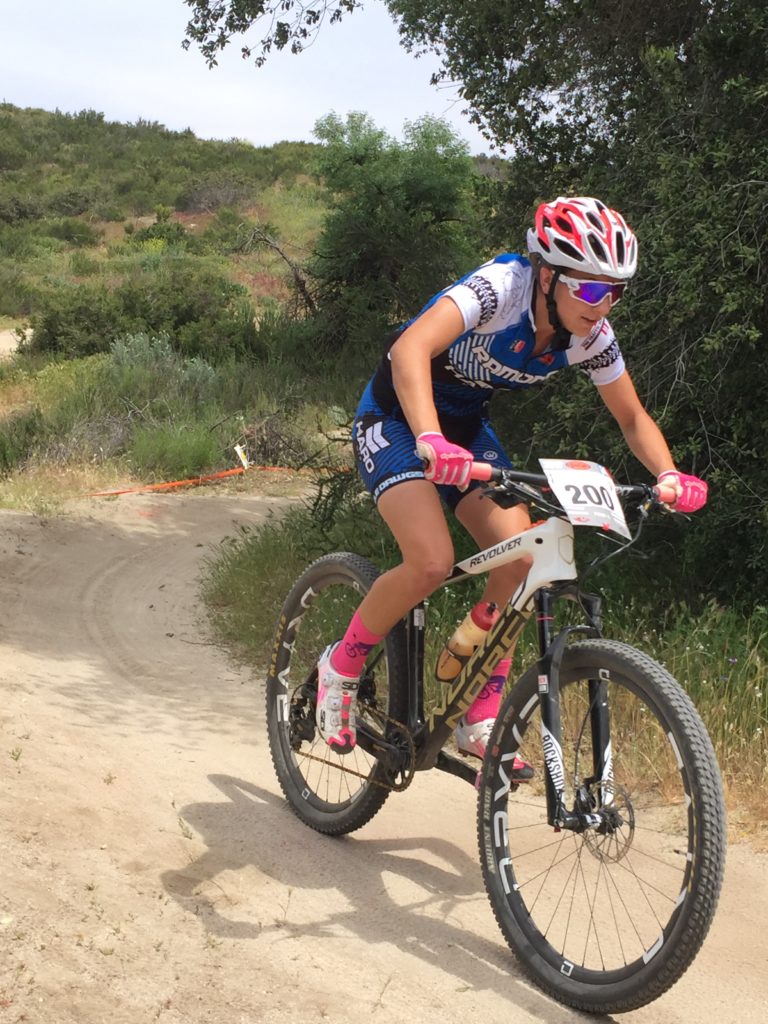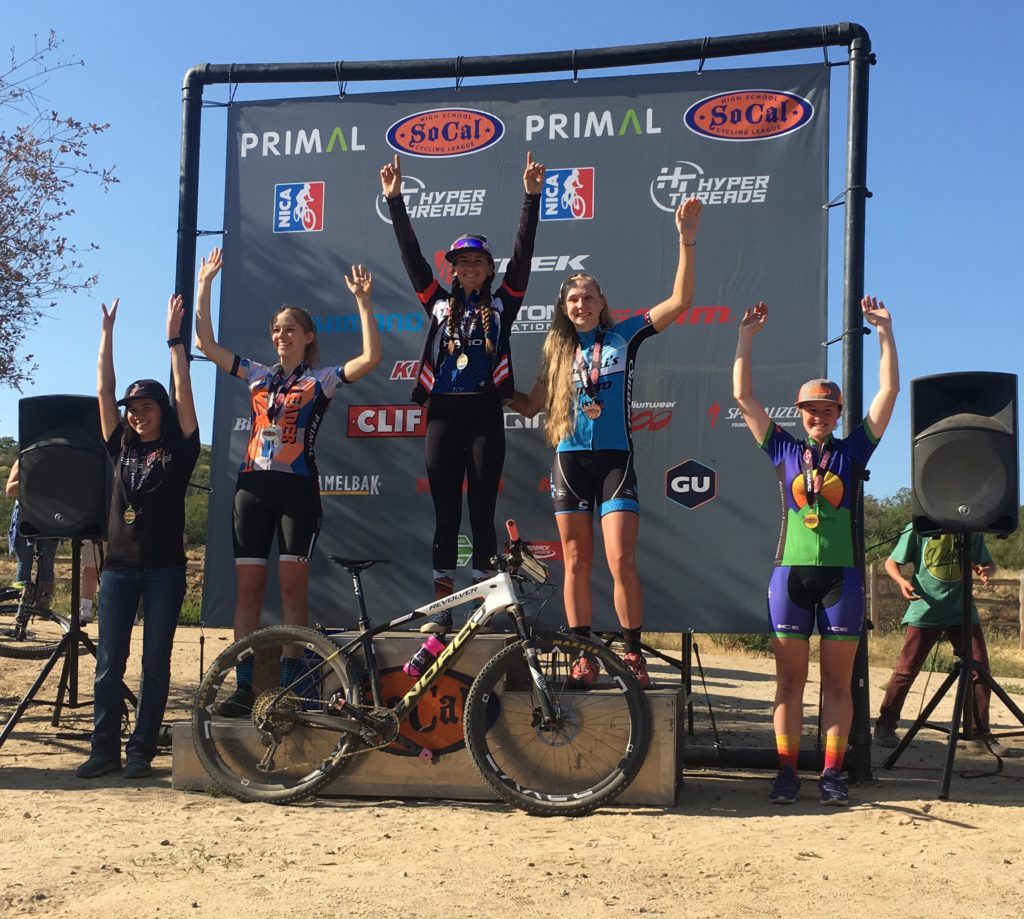 After the race, my friends and I had cupcakes because there was a lot of birthdays in the past week so we decided to do something special for all of us. It just happened to be Matt Gunnel's(socal league director) birthday that day too! I had a blast this weekend making more memories and I couldn't be more happy with my results. Luckily, my spring break started today and I'll take this week easy before heading to Sea Otter!