Four years ago, I finished 7th overall in the freshman category in my first year racing mountain bikes. This weekend, I headed to my last Socal finals race in hopes of defending the Varsity series overall title. Looking back at my first season, I never would have expected that I would become this passionate about cycling, but after my freshman year, I knew I was hooked. I  ended up dropping the other sports I did, excluding running in the fall, so I could spend all of my time on a bike! The Socal league has done a fantastic job of putting on some great races and created an atmosphere where everyone cheers for each other, regardless of the team or place. I never even dreamed that I would be in the top pack of the varsity field or traveling around the world to race my bike, but thanks to NICA, the Socal league, family, friends, and my sponsors, that is now my life and I'm so grateful for the opportunities that have come my way.
Although its sad to think it was my last Socal high school race, it was a fantastic weekend that I'll always remember. Going into the weekend, I was extremely nervous and I had a lot on my shoulders. In the beginning of the season, I knew I would be missing a race, so to defend my series overall title, I would have to win every race that I could go to. In an extremely competitive varsity field, I knew this was not an easy task. During the season, there were a few times I thought I would lose it. Whether it was not feeling 100%, or juggling two races back to back, I worked hard and gave it my all at every race. It ended up coming down to the finals at Tehachapi. My race from last year was getting in my head because things didn't go so well for me. Immediately after coming across the finish line, I passed out due to dehydration. So not only was I hoping to grab a hold of the leader jersey this weekend, I was also looking for some redemption from last year. Luckily, I have amazing friends, that I've met though the Socal league, that reminded me the whole reason I do this is to have fun, and as long as I did, I couldn't be upset with my results.
I woke up more relaxed on race day because I knew any pressure I felt was irrational and I just needed to go have a good time and do my best. After a good warm up and pep talk from coach Grace, I headed to the start line. Soon after, we were off and rolling! Going into the first climb, I sat comfortably in second, behind Madeline, and we began to pull away with Mead not too far behind. On the down hills and single track climbs, I could feel that I could go faster, but any time I tried to pass, Madeline would sprint. She was determined to not allow me to get by. At this point, I knew it was going to be a tough battle because both of us really wanted it. When the trail opened up, just before the last down hill, I sprinted hard to take the lead, and this time, I was able to pass. I finished the lap with a small lead of 10 seconds.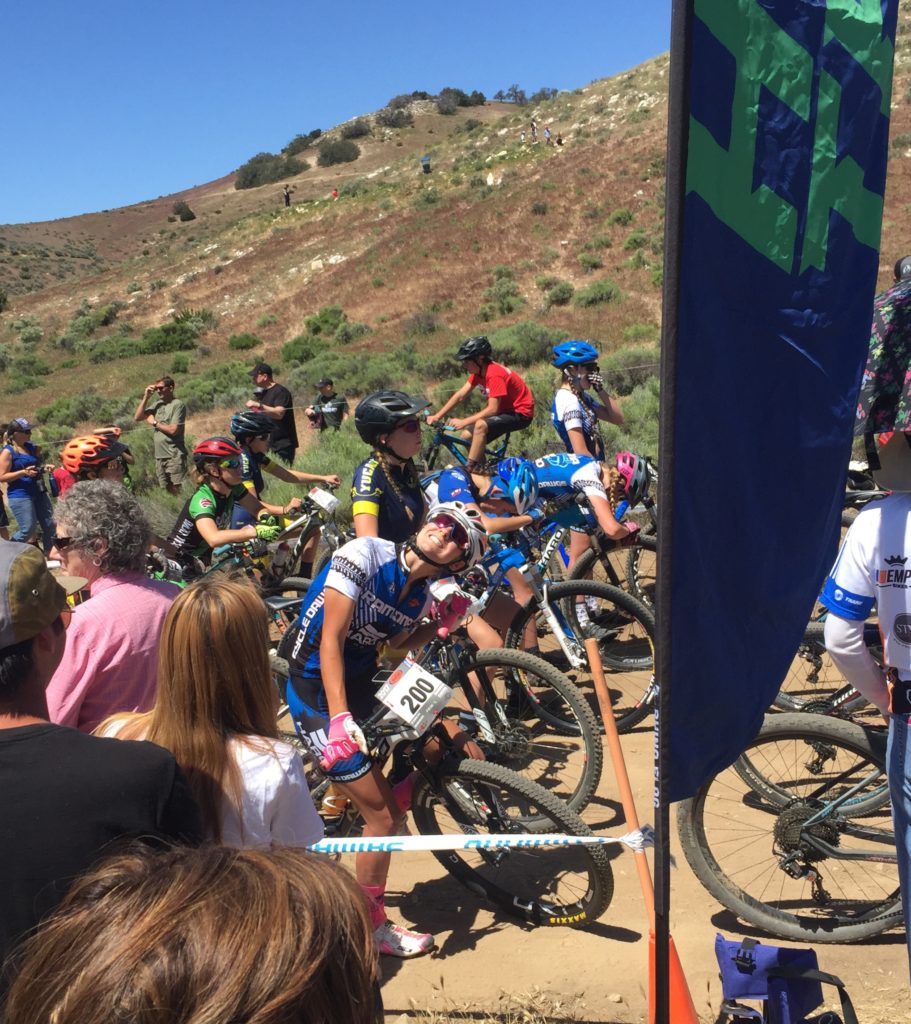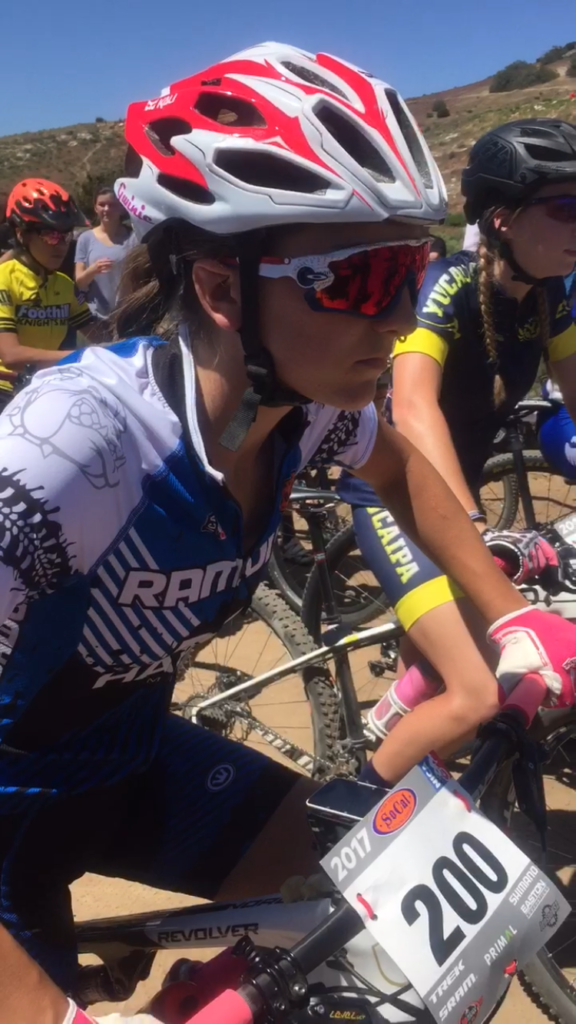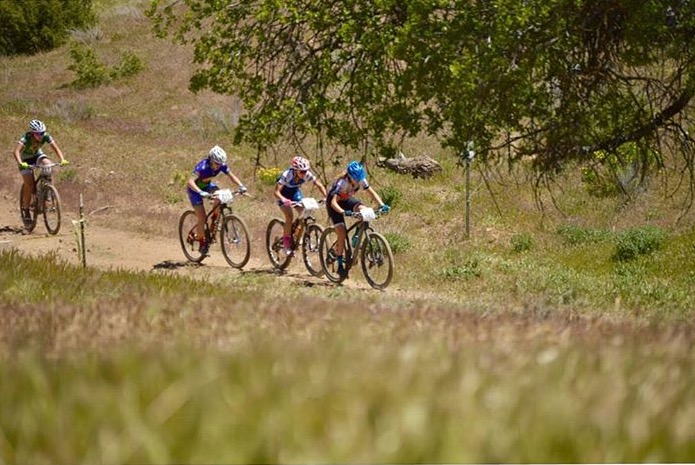 After passing through the start/finish, there is a long, flat fire road that is about a mile. Flats are a weakness for me and Madeline quickly closed in on me and got in front, pushing my heart rate to its max on that road. Finally, we were turning off onto a short climb and when the next single track was in sight, I sprinted and my wheel entered the single track first. Somehow, she managed to squeeze past me, close enough that we kept bumping bars, it was intense! I knew if I wanted this, I was going to have to be a little more aggressive. I made multiple attempts to get by, but as much as I wanted the pass, I also wanted to have a safe race. So after a few times of us getting a little closer than I was comfortable with, I backed off. Just before we started the long switch back climb out of the valley, the trail got a bit wider, and this time when I tried to get by, I was able to do so. On the climb, there are a few sections where there are two different single track lines you could take and Madeline would use these to try to get in front again. Each time, we both sprinted and I was able to keep my lead. On the second half of the course, there are a few steep climbs and technical down hills; here, I grew my lead again, enough to hold her off on the flat fire road by just a little.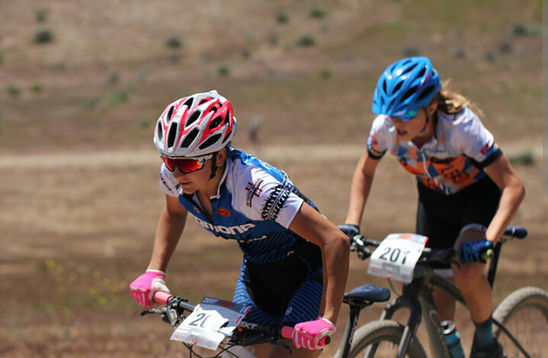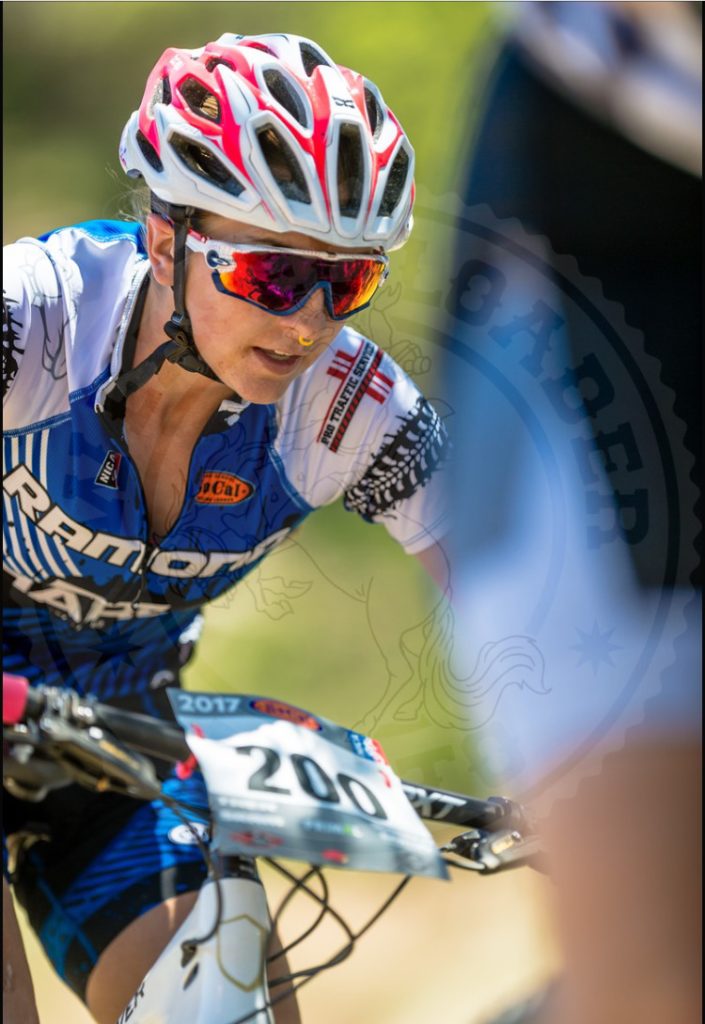 Although I rode the last lap alone, there was no slowing down. She was close behind and even when I backed off for a second on the climb, I could see her making up ground. For the remainder of the race, I rode as hard as I could, pushing my limits to keep a lead. I came through the finish line almost a minute ahead, leaving everything I had on the course. This was definitely one of the most difficult and aggressive races I have ever been in.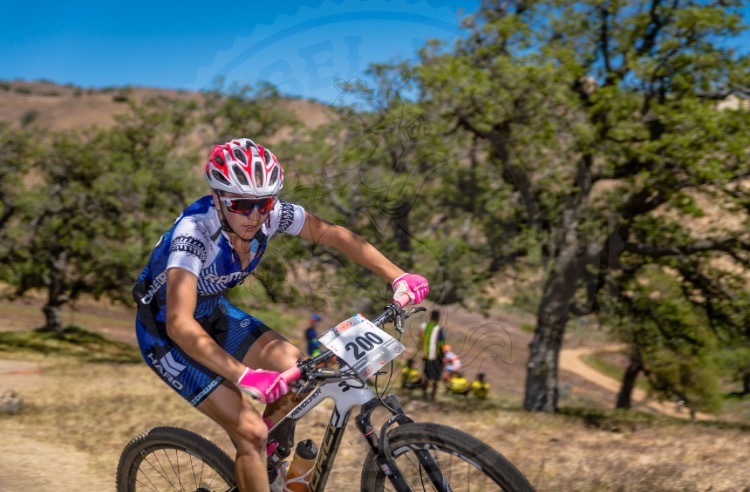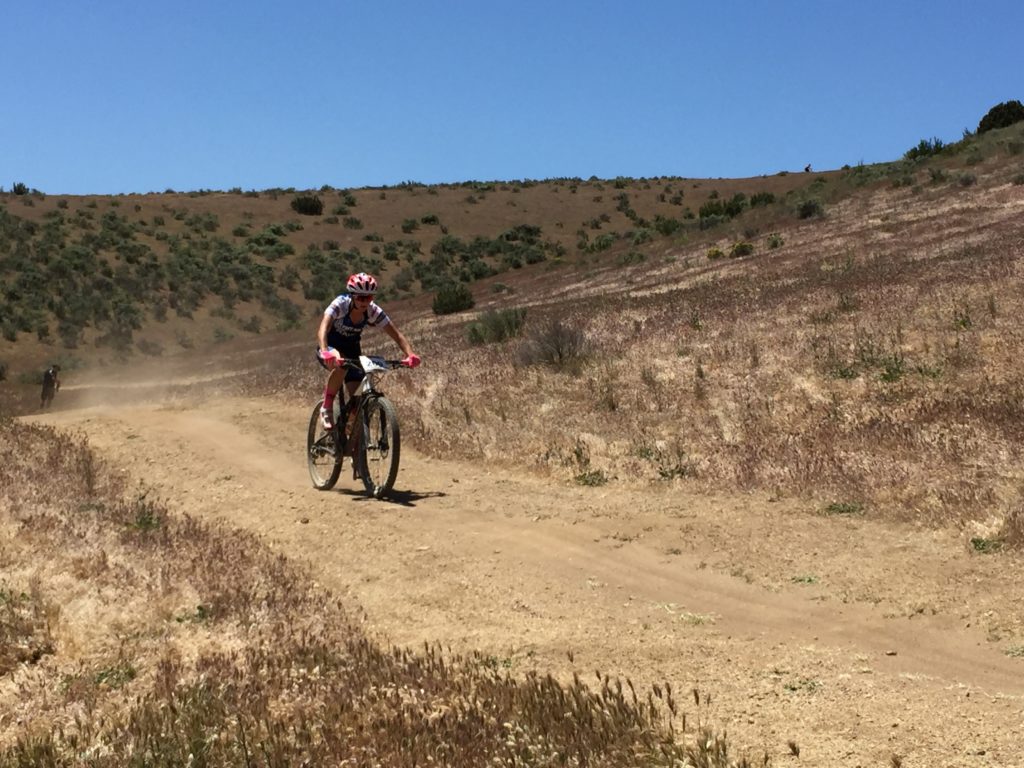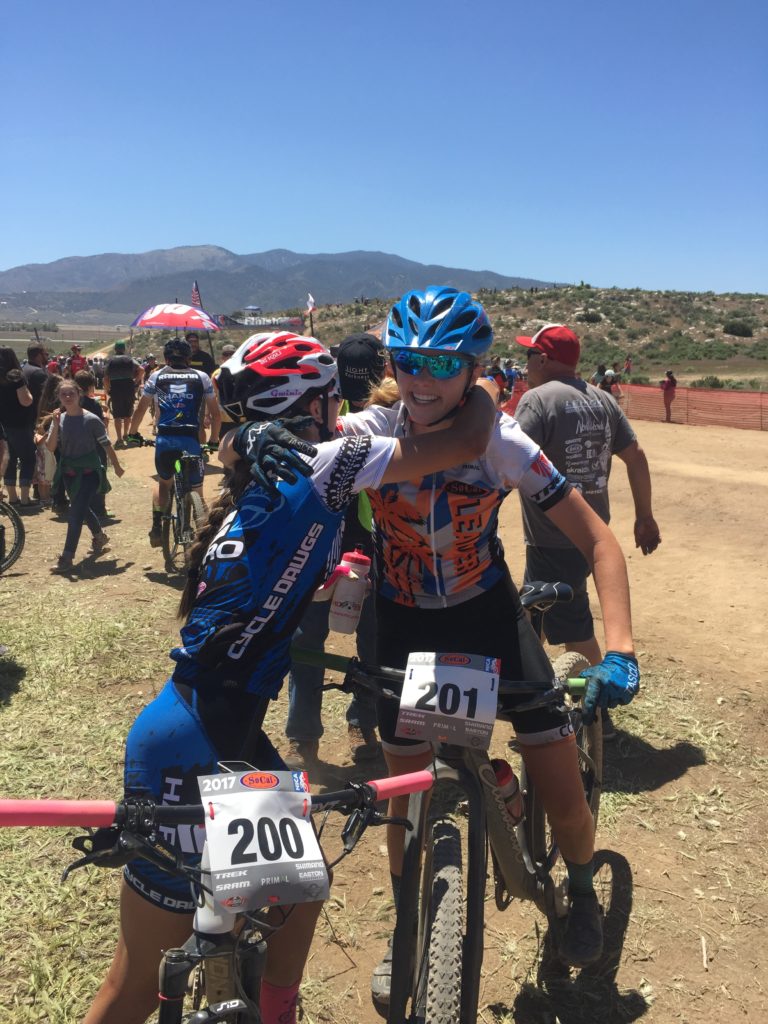 It has been a fast and exciting four seasons with the Socal league and I have been fortunate to have such high competition that pushes me to do my best. I have especially enjoyed racing so closely with Madeline in the past two years and I wish her the best of luck in Italy where she will be trying to defend her 24 hr solo world champion title in a few months.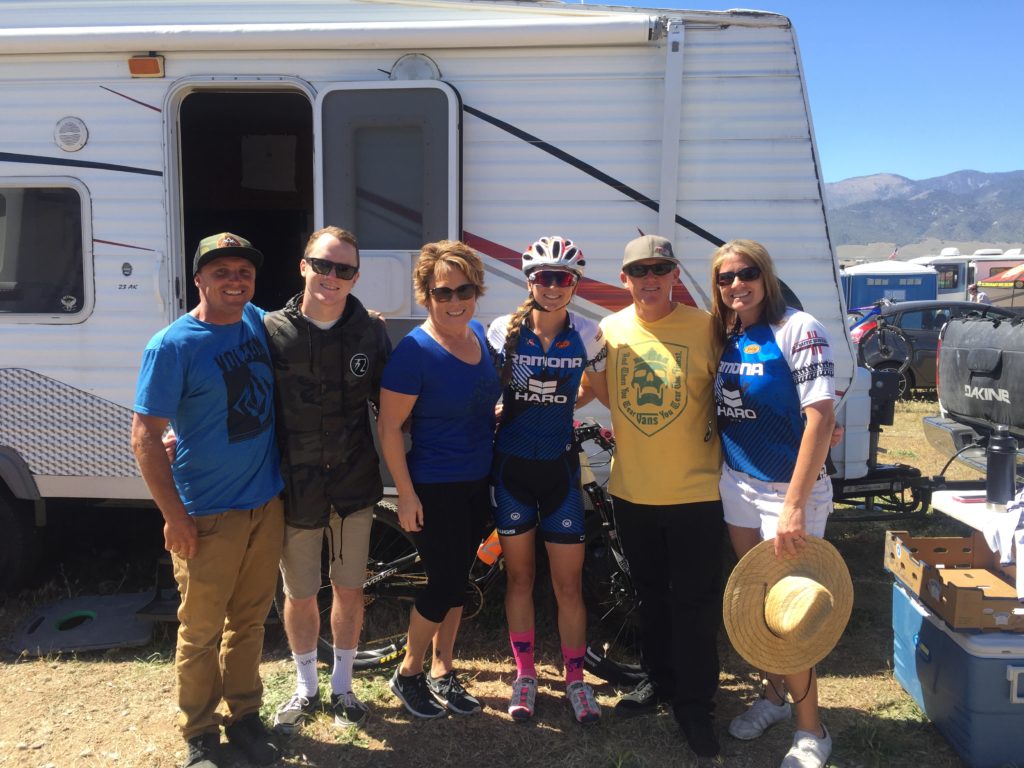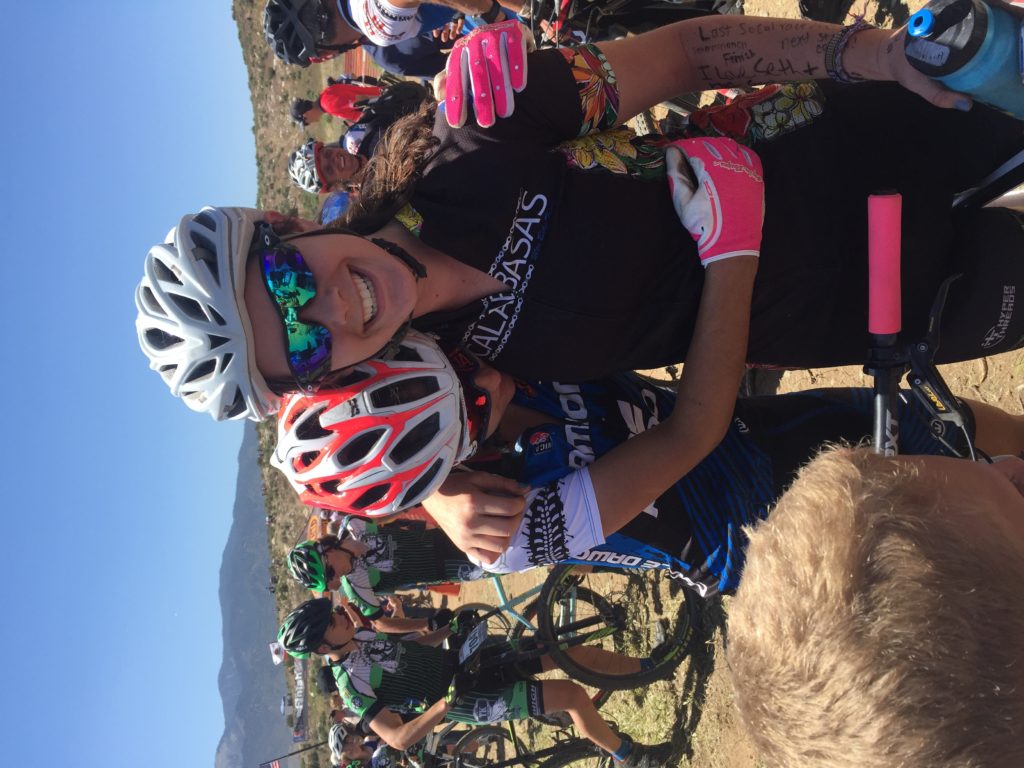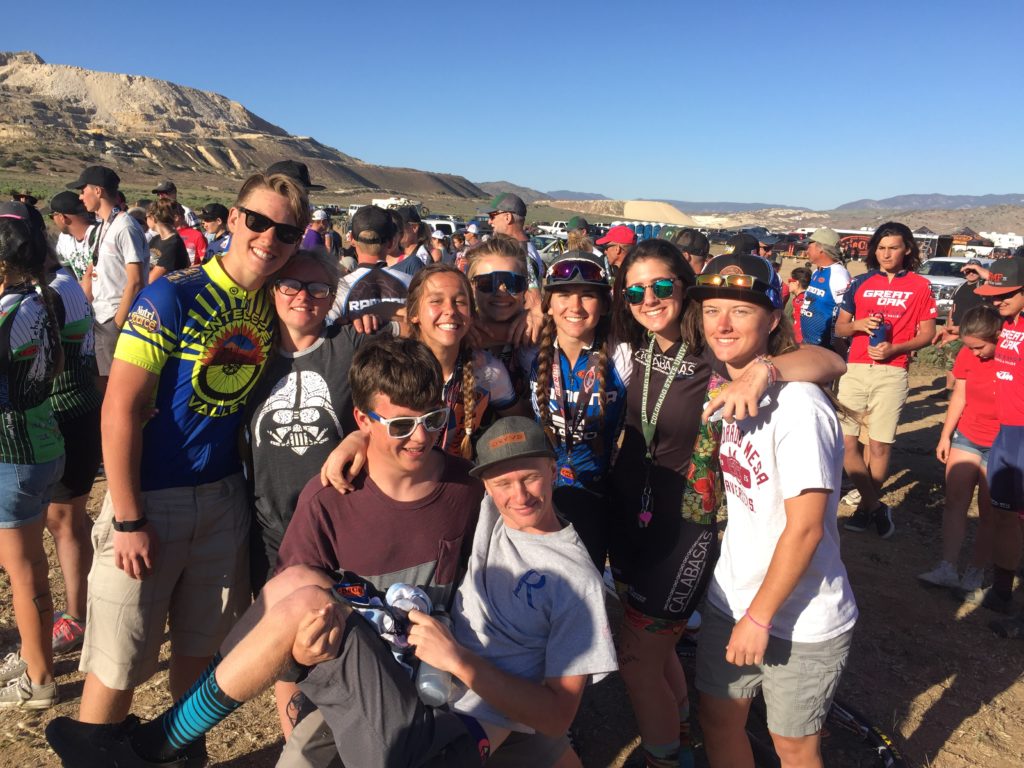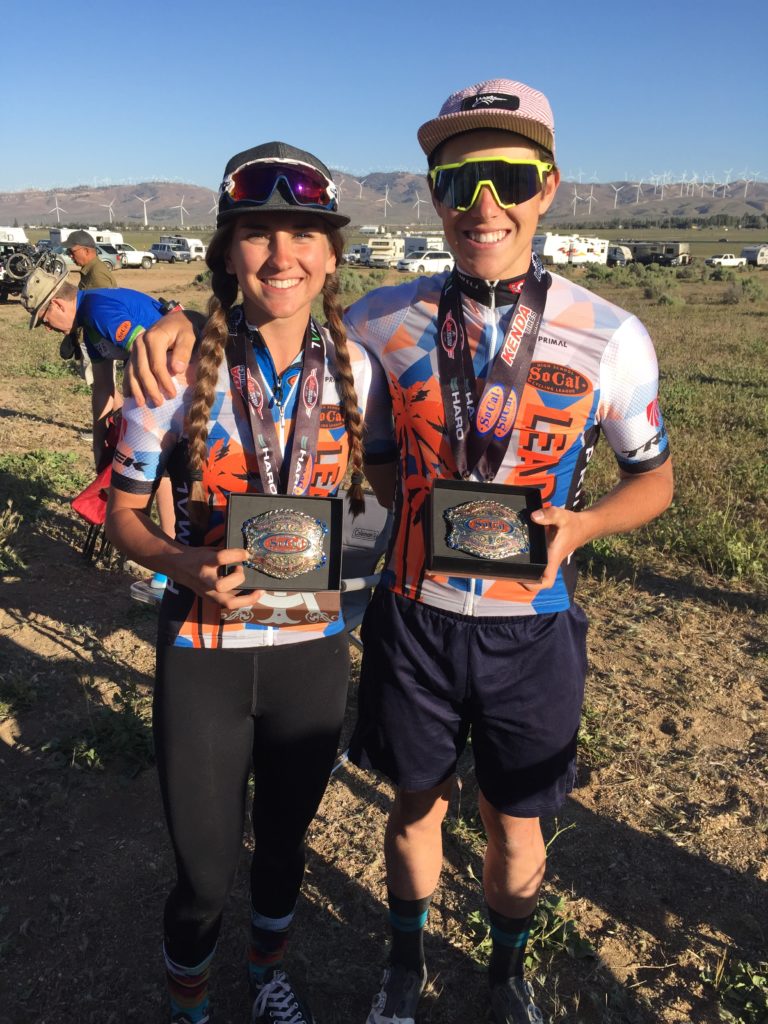 Thank you to everyone who made it another great weekend. See you at states!