For months, I had been looking forward to heading back to Canada, and on Friday morning, it was finally time to return for two UCI races. It was about 8 hours of traveling and a 3 hour time zone difference from home. I got in around 8:00 pm and made it to our hotel around 10:30. After settling in with my room mates and USA teammates, Savilia and Mina, I headed to bed. We woke up the next morning and got in two laps on the course. We would race Sunday, which meant we had one day to become familiar with the course without tiring ourselves out. It was muddy and very technical, but after two laps, I knew I was as comfortable with it as I was going to get with so little time. It was hard to get myself to go to sleep the night before the race, some of this was because the time difference, but a lot of it was my nerves. This was an important race because of the UCI points at stake. I'm behind because it my first year in UCI, but I have been lucky to move up quickly in the rankings and I knew good results at these races would help keep me there.
The race started at 2:30, so at 1:15, we put our USA kits on and headed out to warm up. After riding a little, I was feeling pretty good. My teammates and I had made a plan for the start to put us all in good positions, and I felt confident that I could do my part. Finally, we were on the start line, and when we took off, it was fast, but I felt good. I sat in second behind a racer from the Czech Republic. I held that position until we headed in the first rooty climb. A rider took a pass, and I was in third with the front two starting to pull away. I felt a little off, so I tried to pace myself more, but on the first decent, I found myself hitting the ground and fell back to 5th. The rest of my first lap was far from smooth; I let the crash throw me off and I began to make other mistakes. Going into the second lap, I shook it off and tried to get back into race mode. Soon, I could see the other riders again, and I worked hard on the climbs to make it within a bike length of second place. Then, I crashed again, in the same spot, this time, I only lost one position, but I had lost a lot of time.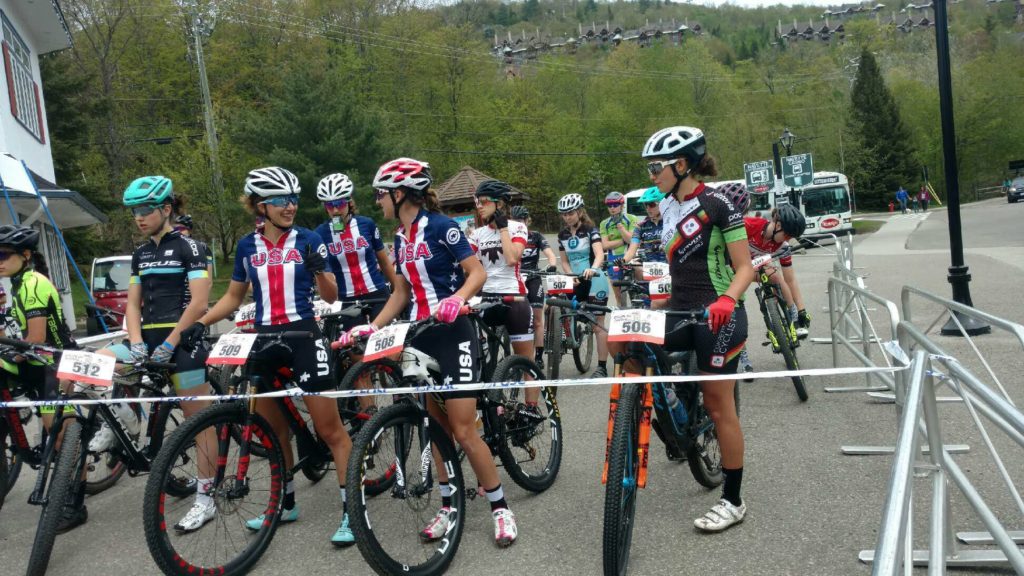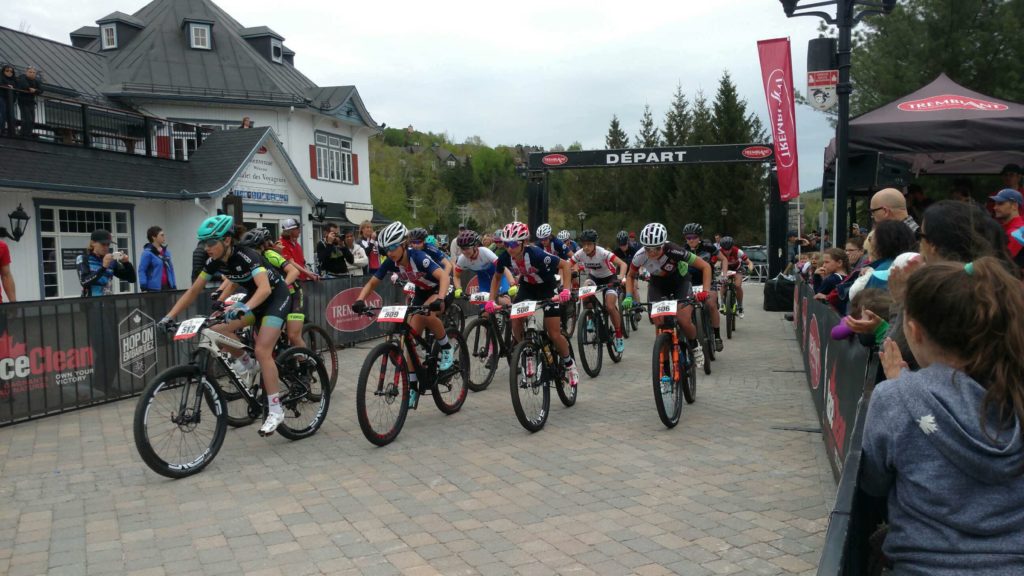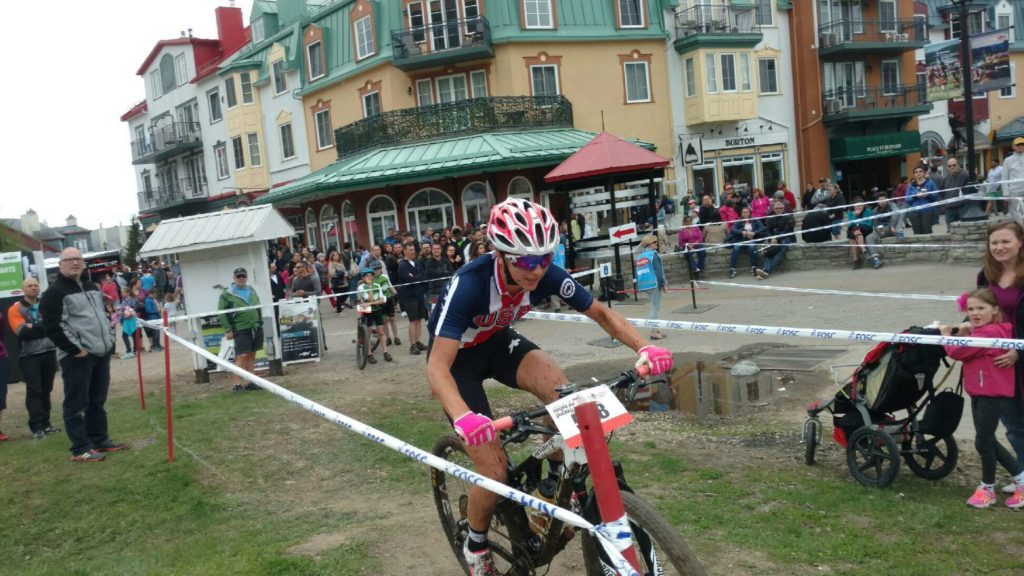 I spent that lap playing catch up again, and on my last lap, I made my way back to 3rd place and pulled away on the climb. When I got to the descents, I played it safe and took them easy, which was a mistake, because it allowed two riders to make up the time I had gained on the climb. When I got to the place where I crashed, I ran hoping  to avoid another crash, but here a rider made a pass and now I was in 4th again. There was a small climb before heading into the trees again, but it wasn't long enough for me to get away. I went for a pass before the descent, knowing I was faster through this area, but she countered my attack and sprinted, so I let her lead through the section. I felt good through this area and I knew I could go faster so I was confident that I could come away with 3rd. At this point, one of my USA team mates, Savilia was with us as well and it felt good to have a teammate with me.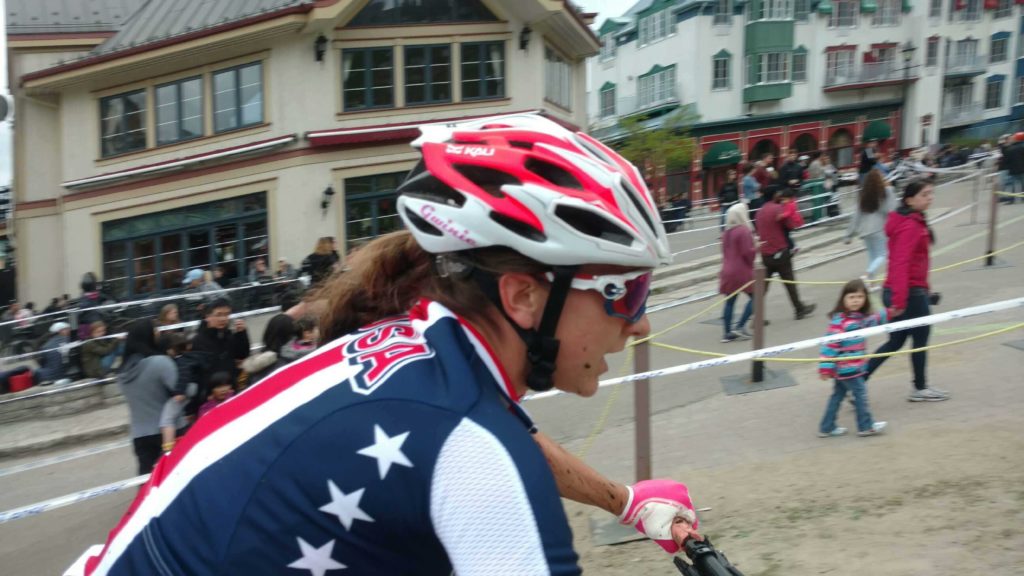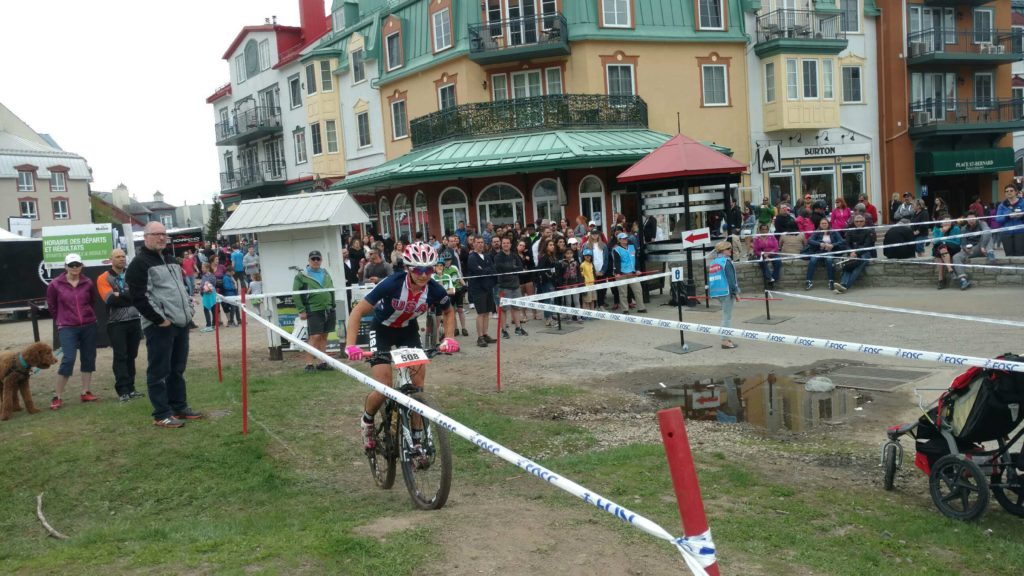 On one of the technical climbs, the rider in front put a foot down and we all had to get off and run a section I had been clearing every lap. I thought to myself and I knew I should have given more room between us so I could have rode around her in this section to grow a lead, but it was too late now, and we all clipped back in and started the last down hill. We rode down it slower than I had been going before, which caused me to slip a little and my foot came unclipped. Here, I lost a position. In the end, we finished in that order. The 3 of us coming in close together with second place only seven seconds ahead. At first, I was disappointed, but when I thought back on how much I learned in one race, I was happy with my result. This race, more than any other this year, taught me that things do not go perfectly every race, and how to deal with things when they don't. Overall, it felt good to still come away with a podium finish after an off race and to stand on the podium with a US teammate.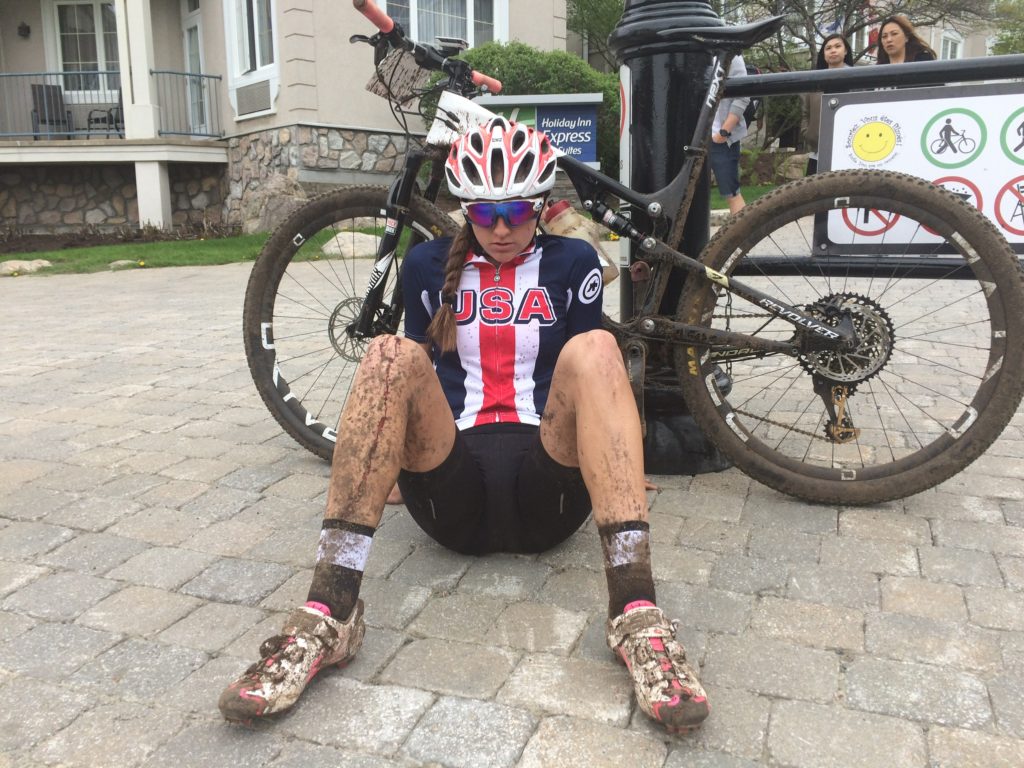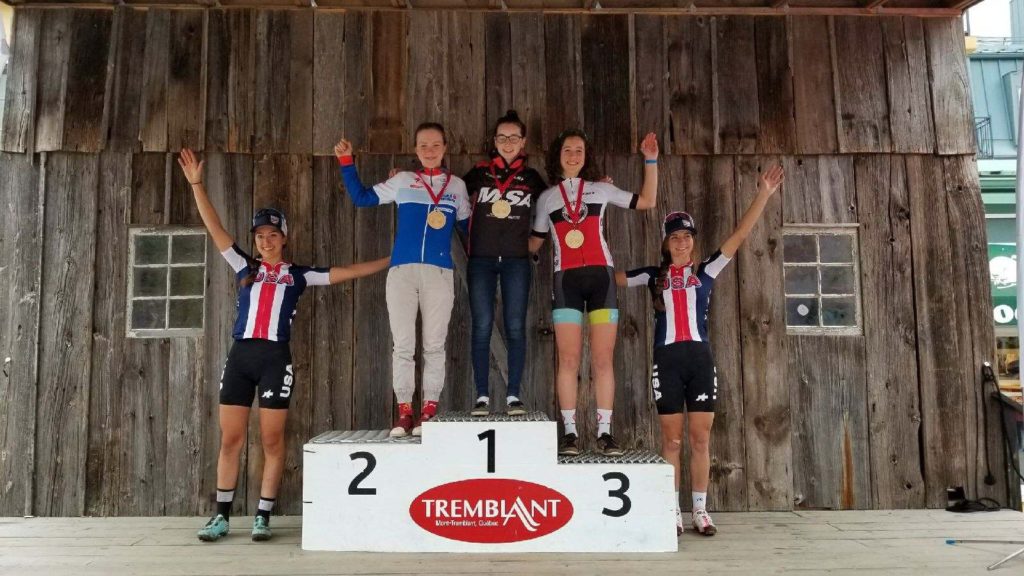 It was a short race, we finished in an hour and each lap Savilia and I got faster, so going into the next race we both feel confident about moving into the top three.
The next morning after the race, I woke up with a sore throat and the following day, I attempted to ride but felt terrible. After this, I did everything I could to get healthy before the next race and after getting a lot of rest, I started to feel better in the next couple days.
Soon, we were heading to the next venue in Baie-Saint-Paul. It was about a five hour drive, and we immediately got on the course when we arrived. The course was technical all the way through; it was rocky and dry, but I felt really comfortable with the terrain and was looking forward to racing on it.
On race day, during the warm up, I felt a little off. I still was a little sick, and I wasn't sure how I'd really feel until I was going race pace.
When we finally did take off, I was feeling good, and I found myself siting comfortably in the front pack. Soon, we were heading into a single track, and I went to turn in on the inside but a rider cut me off. I had to unclip here and multiple riders flew by me as I struggled to get going again. During the first half of the lap, I was stuck in 10th place, and with no where to pass, I could see the front pack pull away. When the trail finally opened up, I attempted to sprint past several girls, and when I made the turn, a few of us collided and we hit the ground. I quickly got back on ahead and pulled away from that group working as hard as I could to catch the lead pack that broke away. I was really pushing my limits, and on one of the down hills, I caught a root the wrong way and hit the ground hard. I lost two places here and was back to square one. I made my way back around the riders as soon as I could, and finished that lap sitting in 5th.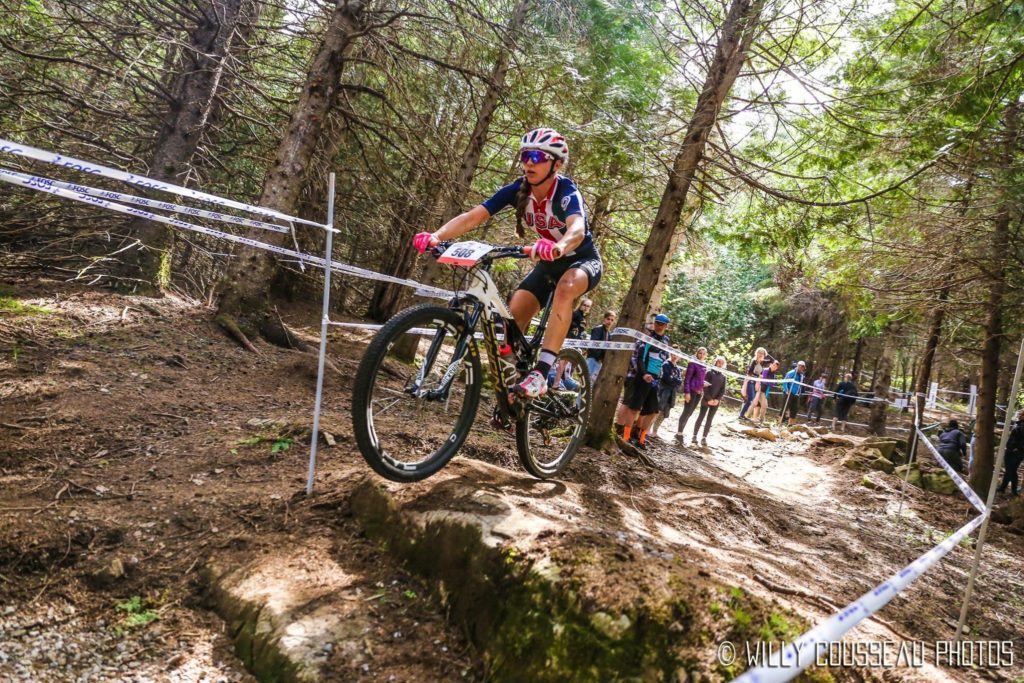 I headed for my second lap feeling weak, but I pushed as hard as I could, hoping to catch up to the lead pack. I could tell I was making up some ground, but I felt terrible. I tried hard to push myself, but I couldn't get my heart rate up. On my last lap, I began loosing positions and finished the race in 8th. I crossed the line disappointed with how the day went. I had high hopes for a great race, because I really wanted to improve on the previous one. It was hard to take it in knowing that I had performed much better in my last trip to Canada. Looking back now, I know that every race can't be your best and sometimes you're going to have bad days. Although I didn't have the races I was hoping for this trip, I gained so much experience that is going to help me through the rest of my racing career. I'm learning to cope with disappointment and use it to fuel me to do better in future races and not let it get in my head. I also learned that, at this level, you have to ride aggressively, and that is something I need to work on. And most importantly, I got experience racing on world cup level courses which has improved my technical skills a lot.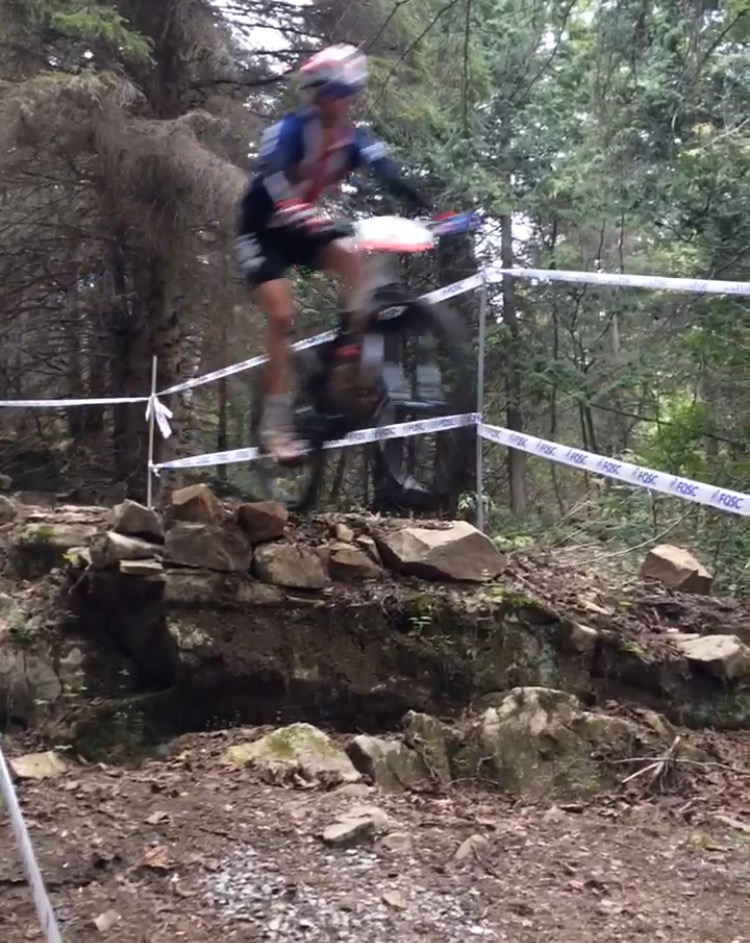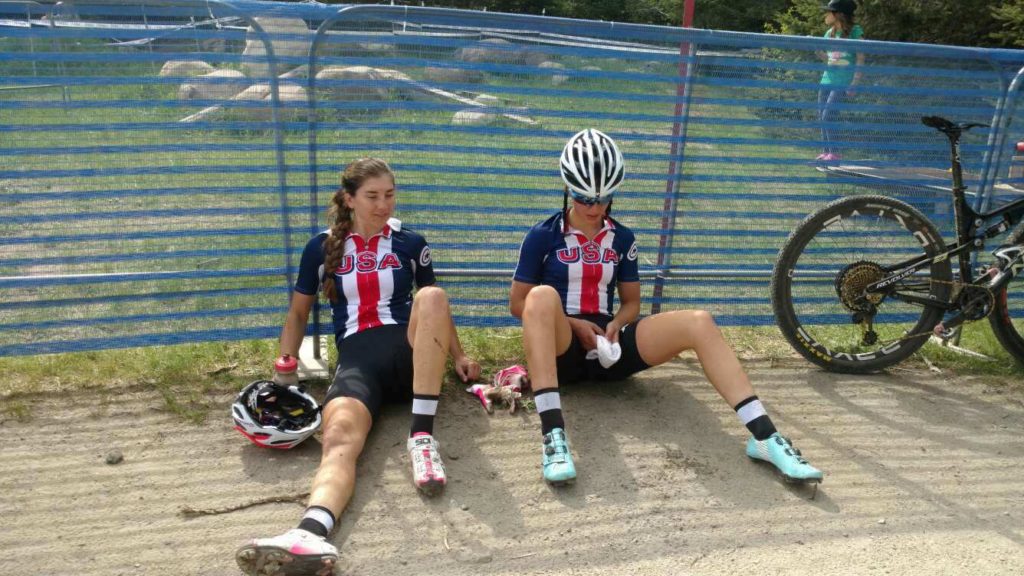 I am so thankful that I was given the opportunity to represent the USA and race hard this past week. I can't thank my family, coaches, and sponsors enough for all of their support through the good races and the bad.
Now, I'm back at home and focusing on getting healthy and training for Europe in two weeks. I am looking forward to taking what I've learned these past two weeks in order to improve on my next races and hopefully get some good results in Switzerland.